The Breakers Real Wedding
Today's Wedding Wednesday Real Wedding is brought to you by one of our favorite wedding resources, Weddings by The Breakers! Not only did the Breakers' wedding website and blog just get a brand new makeover, it consistently features jaw dropping weddings. One of the most beautiful places to have a Palm Beach wedding always pulls out all the stops for their couples, and today's featured wedding is no exception.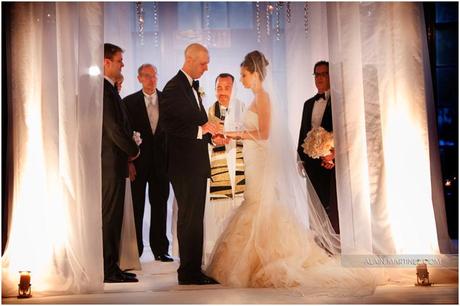 All photos taken by Alain Martinez Photography
Joelle & Mark are Miami residents, but once they laid eyes on The Breakers, the knew it was the perfect place to hold the wedding of their dreams.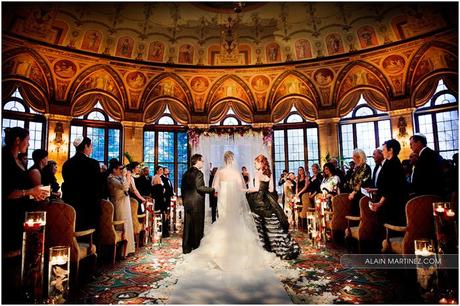 The Circle Ballroom at the Breakers for the Ceremony
Cascading florals, thoughtful crystal details, and vibrant, warm colors made their reception ballroom simultaneously elegant, fun, and intimate.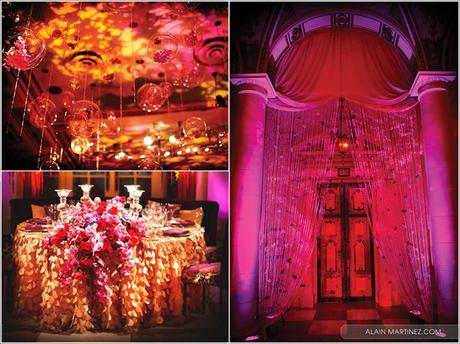 These photos are just a taste of the gorgeous wedding, bride and groom, you'll have to visit The Breakers' wedding blog to see the rest! You can also see more of the stunning images on Alain Martinez's website. We just adore looking at real weddings, especially those at palm beach county wedding venues! But the biggest step before the trip down the aisle is choosing the perfect engagement ring to propose with, and – well, we think you know who to turn to when nothing but the best will do!
Liz for Raymond Lee Jewelers, South Florida's trusted source for wedding jewelry and engagement rings.