I'm here today with something that has gotten a LOT of hype and praise since its release, and it's the Real Techniques Stippling Brush. When I saw it popping up in a blog sale I knew I had to give it a go since I've been eyeing them up in Boots for so long, and now that I've been using it for a few weeks I thought it was time to put my own two cents in about it. First of all, I'm loving the design of the brush with the larger base as it is perfect if you ever need to stand the brush up. Secondly, the brush is pink.. do I really need to say more?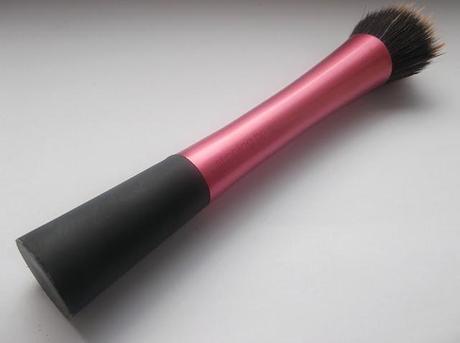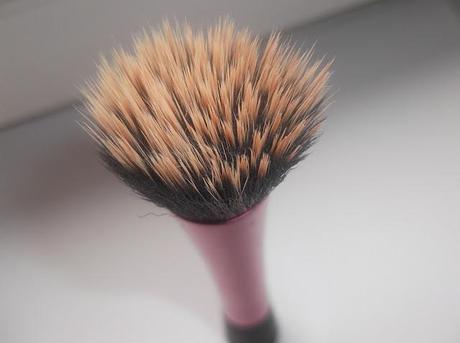 Real Techniques Stippling Brush, £11.99
Now on to the actual brush. The brush features dual-fibre bristles which are great as it is soft to the skin but still firm enough for the nature of liquid foundation application. I have been using this brush for a few weeks now and have been amazed by the overall finish of my foundation as my skin has never looked so flawless with that ever so sought after airbrush effect, without looking cakey or patchy on the skin. I have also tried this brush with cream blush and have found that it is the perfect brush for my favorite cream blush, Topshop's Head Over Heels, as it really blends the color in while still giving a lovely hint of color to the cheeks. No more worrying about looking like a clown, that's for sure! All in all, I've been absolutely loving this brush for both foundation and cream blush and as I'm planning to invest in the Core Collection at some point in the future, I can see this becoming my staple brush for blusher application in the future. Have you tried the Stippling Brush from Real Techniques?