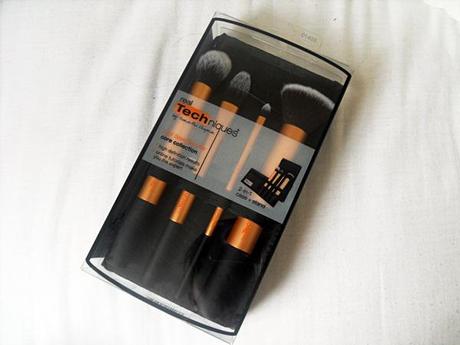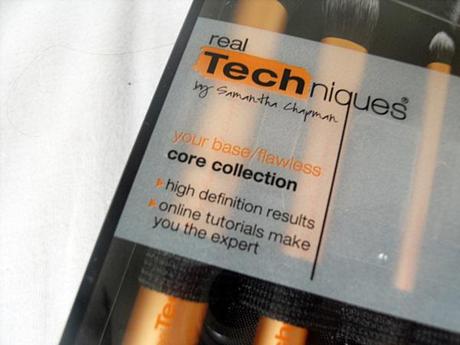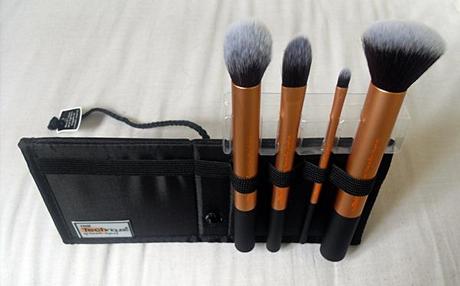 Real Techniques Core Collection; £21.99 from Boots
Yes, I really am a sucker for ~blogger buzz~ but I am yet to have disagreed with the positive reviews that have persuaded me to part with money for products! The Real Techniques Core Collection is a set of 4 synthetic fiber brushes that according to the box, 'create a perfect canvas' - the brushes are intended for foundation and concealer but can also be used for other face products, making them an invaluable addition to your dresser. They even come in their own little carry case, which as if by magic (or the aid of a drawstring) turns into a handy little stand so they're easily accessible when you're applying make-up. The price tag may seem steep (cheaper than MAC and Sigma offerings, though!), but let me tell you why it's worth what it is;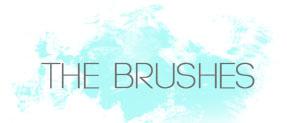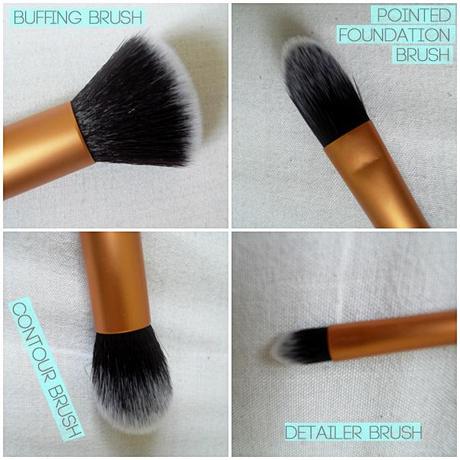 BUFFING BRUSH
I don't know how I've survived without of these beauties before! The packaging says it's ideal for powder and mineral foundation but it's also brilliant with liquid foundation. It gives a brilliantly flawless finish without patches or streaks, and allows for quick application without disaster. It can also be used for products such as blusher and setting powders.
POINTED FOUNDATION BRUSH
This brush is intended for liquid foundation, but I'd say only use it for it's purpose when you have lots of time on your hands! To get a nice even finish, it takes a
long
time, as it's like painting a canvas!
I can see it being great for building up a desired coverage.
I instead use it for concealer as it is a nice medium size.
CONTOUR BRUSH
This is also ideal for concealer as you can use it around the eyes and other awkward areas to get an even finish. It is also brilliant for highlighting powders as it allows you to apply it on a specific area
and build up as desired. The small point means it is also handy for buffing concealer out.
DETAILER BRUSH
I personally don't really require this for it's purpose of fine detailing, but can see the potential it has to be handy for certain lines and awkward areas of the face that need concealer/highlighter to be applied. I instead use it for the other suggested purpose, as a brush for lipstick. The shape allows for precision application and he soft brushes don't upset your lips either!
Overall, I think the set is affordable, brilliant quality and can meet a lot of make-up needs. My personal favorite is the buffer brush, but I do use all 4 when applying my base make-up. In general, my face looks a
lot
more flawless now and I am able to really use concealer to great effect as before, I tried to stab around my eyes with a £1 Primarni brush and failed miserably! If you need to update your brush collection, then seriously consider picking up Real Techniques.
A QUICK NOTE - I've only used cheap Primark and Ruby and Millie brushes before purchasing this set, so cannot make comparisons to the similarly popular MAC and Sigma brushes. However, from what I've read, they are just as good!