Real Housewives of Beverly Hills star Adrienne Maloof is one busy woman. The blond beauty has already released a shoe line and clothing line including handbags but now she has her eye on the world of jewelry. Of course these business ventures are in addition to her work in the family's hotel and pro sports ventures.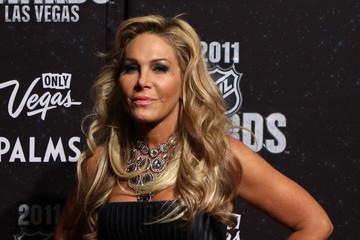 Photo courtesy of Getty Images
Adrienne recently took to twitter to announce the coming jewelry line, saying: "Stay tuned! This Spring I am coming out with a jewelry line! Here is a little preview…"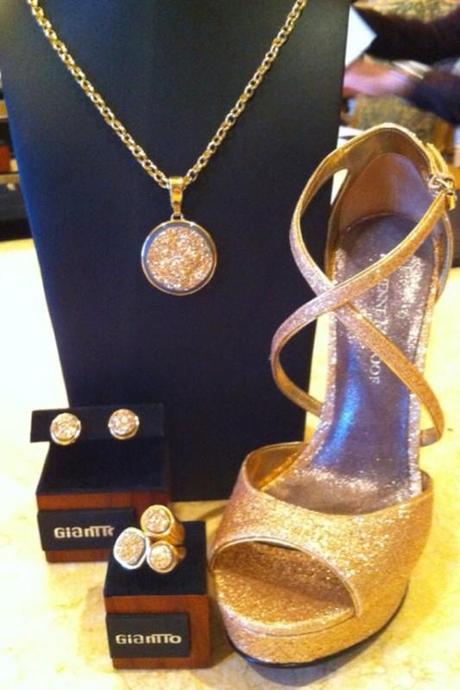 The line will be produced in partnership with Italian watch and jewelry company Giantto Fine Custom Jewelry and looks to include rings, earrings, and necklaces. No word yet on price or where to buy but if previous offerings are any indicator Adrienne Maloof's jewelry will be available only online and in exclusive retailers such as Lord and Taylor of New York.
Adrienne recently went through a messy divorce which began when her husband, plastic surgeon Paul Massif, filed for legal separation in July and one month later filed for divorce. Early in October the couple sold their Beverly Park home for $20 million.
Adrienne is set to star in the upcoming third season of Real Housewives of Beverly Hills, which debuts November 5 on Bravo. Look for the jewelry to make a guest appearance as Adrienne used the show to introduce her shoe line as well. We look forward to seeing more than a Twitter sneak peek of the Beverly Hills bling.
Matthew H for Raymond Lee Jewelers, South Florida's premiere source for buying and selling luxury watches and designer jewelry.