Beginning tomorrow, the HKTDC Hong Kong International Jewellery Show will officially kick off. Raymond Lee Jewelers travels to Hong Kong only a few times each year, and we relish the chance to buy and sell to an enormous selection of the worlds' best jewelry and watches. The location, timing, and buzz around the show make it a highlight on our events calendar and HKTDC explains what makes this show so special:
"With Asia very much the jewel in the crown of the global economy at the moment, it
makes sense that one of the most dazzling events in the world of jewelry is the
HKTDC Hong Kong International Jewellery Show.
As one of the top three jewelry shows in the world, this well-established event
presents suppliers and buyers with myriad business opportunities, not only
Asian-related but on a global scale. It truly is an international phenomenon: over
32,000 buyers from 123 countries and regions came to the 2010 edition to trade,
and the 2011 edition takes this global stage one step further by featuring more than
2,800 exhibitors from 45 countries and regions."
The vastness of this show makes it so exciting, as does the quality of products and buyers. Raymond Lee Jewelers is setting up our booth in preparation for four days of commerce that will predict the markets' tastes, upcoming trends, and hot sellers for the year of 2012. Lee and Jeff are hard at work, but took the time to send us a few shots of set up – enjoy in the gallery below, and be sure to visit Raymond Lee Jewelers at booth M2-A24. You can also see a small selection of what we've brought to Hong Kong in the video below!
Our section of the show, featuring the loose precious stones and diamond hall, as well as the Antique & Vintage Jewellery Galleria
Fellow exhibitors traveling up the Hong Kong Convention and Exhibition Centre's many flights to their designated booths for set up.
Our president & owner Jeff inspecting the safe at Raymond Lee Jewelers' Booth, M2-A24
Some of the 2,800 exhibitors checking in at the Hong Kong COnventions and Exhibition Centre
Jade is hugely popuplar in Hong Kong
A beautiful Jewlery Store Lee spotted on the way to the Hong Kong Convention and Exhibition Centre
February Shows, Raymond Lee Jewelers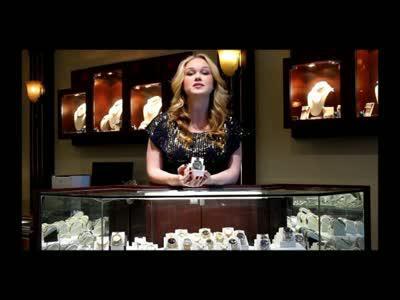 ▶

JavaScript required to play February Shows, Raymond Lee Jewelers.
Boca Raton showroom
Raymond Lee Jewelers
diamond jewelry
luxury estate jewelry
designer jewelry