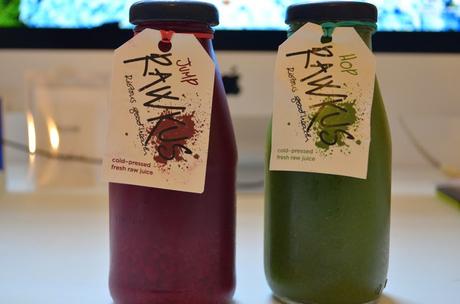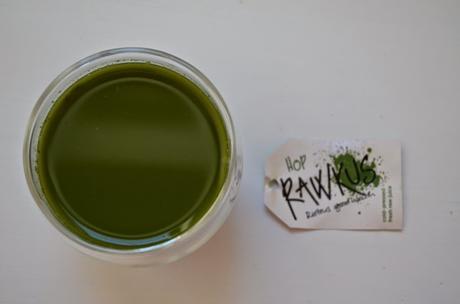 Rawkus 'Jump' (beets) and 'Hop' (good greens)
The idea of getting a juicer has always appealed to me, walking up and down my favorite aisle at Briscoes. I just could never hand over my money though for a piece of machinery that would take up precious bench space in our small kitchen. Then there's the cleaning up which doesn't sound like fun. Buying ready made raw juices packed with all the good stuff seems like the way to go. 
I recently tried two out of three juices offered by a local juice maker called Rawkus. Hop is their green juice, made with celery, cucumber, spinach, kale, pear, apple, lemon, ginger and fresh mint leaves. Jump is my favorite out of the two. It's got b

eetroot, carrot, celery, apple, lemon and ginger. The flavor has a real punch to it and is nice and lemony. 


Rawkus is actually stocked at the yoga studio I go to so I'll be trying Skip (carrot, turmeric and other goodness) when I eventually haul my a** back in there. Click here for ordering information in Wellington. 
Have you tried Rawkus juices? Are you a fan of juicing? Do you make your own or buy? I'd love to know!