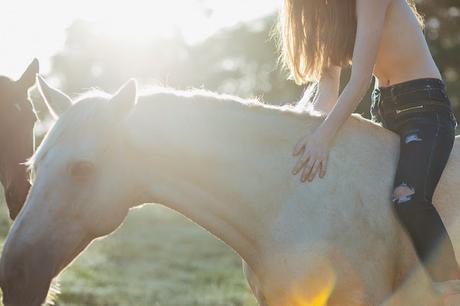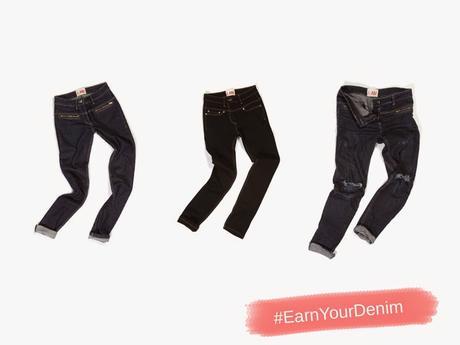 Hold your horses! We have a giveaway for one lucky Wellington reader.
I'm giving away a pair of brand spanking new jeans thanks to the lovely team at Andrea Moore. You'll get to go to the denim distressing workshop at the Andrea Moore store at the Old Bank Arcade on Saturday 30th May.
When Andrea first started designing a denim line, she began looking into factories who could distress their denim. They unearthed a horrible truth in the denim trade. There are whole towns devoted to distressing denim, and with the caustic chemicals used to distress the denim, and the materials used sandblast denim into worn perfection, the impact on both the environment and the workers' health is disastrous.  
And so rather than subscribe to the distressed trend, Andrea decided to produce denim safe and clean without distressing, and making the wearer earn their wear and tear. EARN YOUR DENIM is designed to celebrate the story that your denim tells as you live in it.

Their stores are now stocked with "Virgin" denim, ready to be worn and lived in. But not content to stop there, you are actually encouraged to cut them, rip them, bleach them and scrub them with pumice, sandpaper or grind them on the concrete; whatever you need to do to make it your own. Need ideas? Check out the campaign video here! 
There will be workbenches set out with the tools you need to customise your Andrea Moore denim. Whether you prefer a subtle wear and tear or a fully torn effect, the staff will be on hand to help you achieve your desired look.

Click here to see the full denim range. 
Conditions of this giveaway:
- The winner must be available between 2pm and 5pm on Saturday 30th May 2015 to attend the workshop at the Andrea  Moore store at Old Bank Arcade.
- Be happy to pose for pictures and share your finished product on New Shoes in Town!
- Leave a comment  below with your name and email.
- No need to like a million social media accounts. Winner will be drawn randomly by hand. No fancy raffle-ma-thingy.
Good luck!