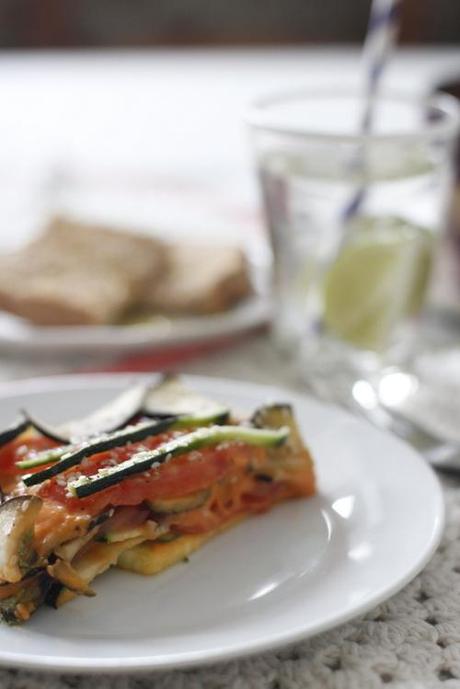 A few years ago, when I was trying to save the world*, I went to a lot of gatherings to talk and learn about climate change and find out how to take action.
I always came away from them full of ideas and energy and extremely well fed from the feasts on hand.
A little known fact….eco warriors eat incredibly well.The refusal to consume food miles and the high attendance of vegans at these events means that best bit about them was always the fresh, local, often home-grown food; beetroot cake, borscht, fritters, amazing soups and salads and the one thing that I remember the best was a wonderful raw vegan lasagne which I didn't really understand until I tried it.
It was glorious, full of seasonal summer veg, bursting with flavor and sprinkled with nuts. It was crunchy and fresh and you could just feel the nutrients making you healthier as you ate it.
I've spent the past few months trying to keep warm by filling up on pies and potatoes but now that Spring is trying to arrive in the UK, and seeing as my oven broke just after I'd bought some veg in, I wondered if I could try a raw veg lasagne myself.
It was super easy and there was not much planning that went into my recipe. I just thinly sliced half an aubergine, half a courgette and a big fat tomato. Layered them into a dish, with tomato passata ( I cheated and used a shop bought jar, but home-make would be much better), glugs of olive oil and sprinkles of windowsill herbs in between and added some sesame seeds on top. Then I left it to chill and infuse for 3 hours in the fridge while I got on with some work.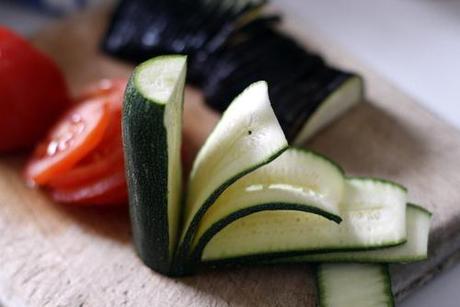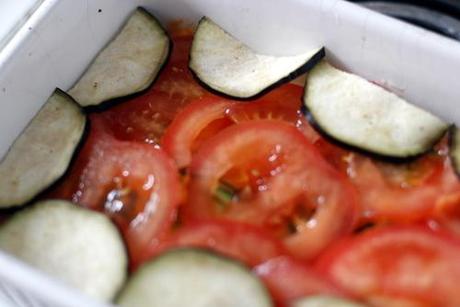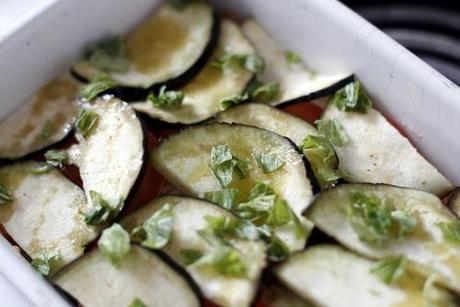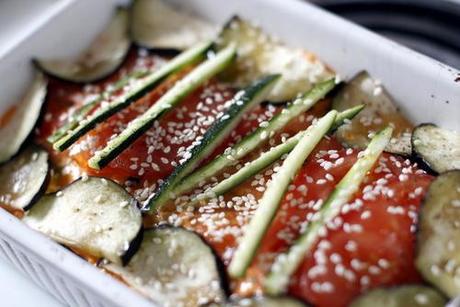 I ate it served with a slice of toasted Spelt bread rubbed with garlic and drizzled with oil and it was the nicest lunch I've had in a long time. Summer on a plate. And something which I might challenge my talented friend, veg grower and chef Gabriella of Mangia Bene blog to make from scratch this year, growing the veg and herbs in her greenhouse and working out the perfect recipe. Anyone else up for the challenge? 
*Please note: I am still intending to save the world, but my attentions have turned to solving UK food poverty instead of the whole of climate change for now. I'm leaving Lord Stern to get on with that one.