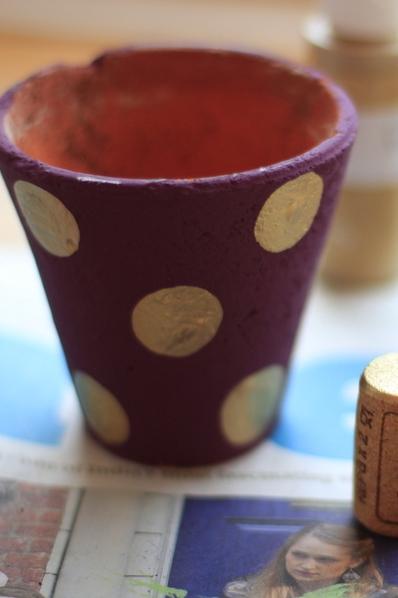 Terracotta pots are just about the nicest home you could make for your plants. Light, porous and available in a range of sizes, I use them a lot indoors and in my window boxes to grow all sorts of pretty things. 
The mini ones are just the right size for a little cactus or succulent, and have proven excellent vessels for my experiments in succulent propagation during the past year.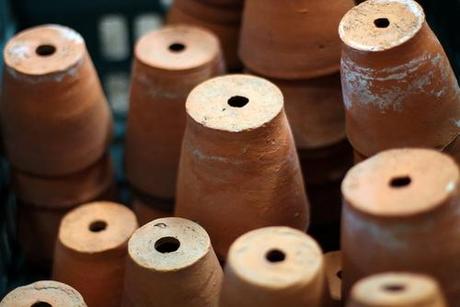 I decided to jazz a few of mine up with some paint and some spots which makes a lovely, quick and simple craft project for a weekend. 
You will need:
Clean and dry terracotta pots
Your choice of paint 
A paintbrush
A cork to make the dots (for smaller dots, use a pencil with a rubber on the end)
Quick dry varnish
(The paint I used was Wickes vinyl emulsion in pea and aubergine. Not only does this paint comes in an excellent range of colours, some of which are named after vegetables, but you can also buy them in tiny tester pots for just over £1. Then I used all purpose acrylic paint in gold for the dots)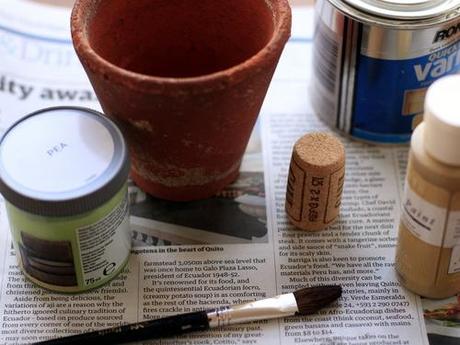 Cover the outside of your pot with a layer of paint. With the emulsion I used they only needed one layer which made it super quick.
Stick your finger in the hole in the bottom of the pot to turn it over to stop your hands getting covered in paint.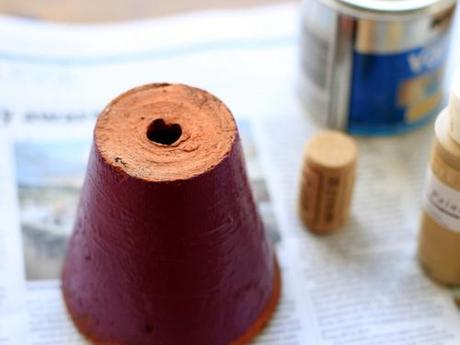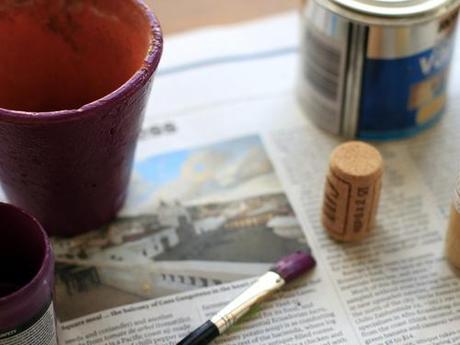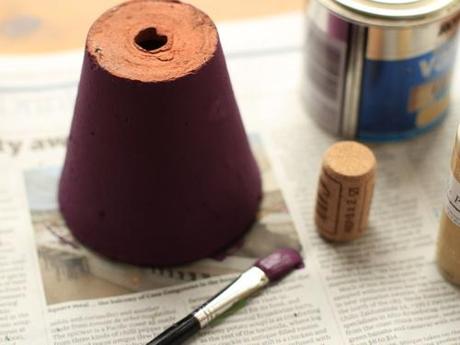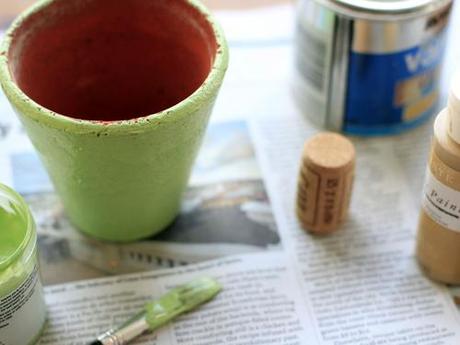 Then be patient and leave overnight. 
Next day, dip your cork into the color of your spots and carefully make your dots onto the pot. 
Careful you don't overload with paint or it will drip.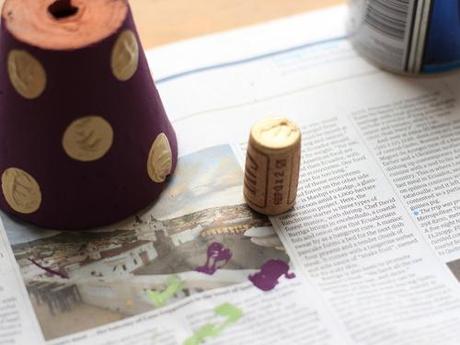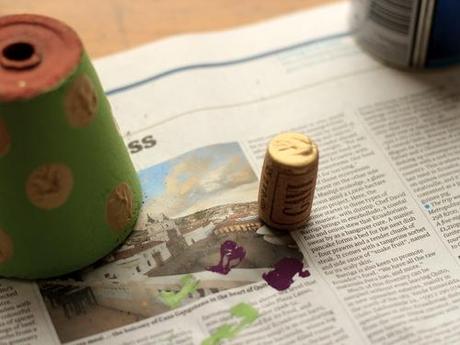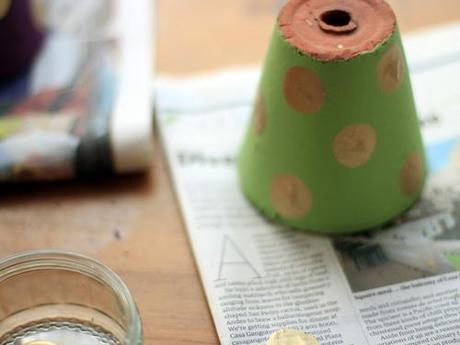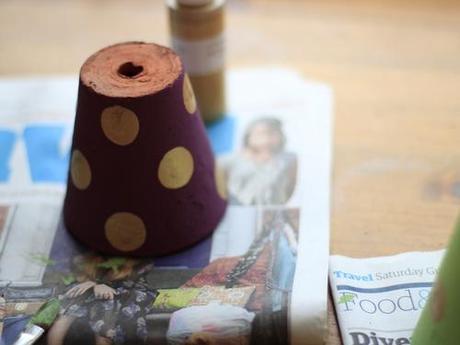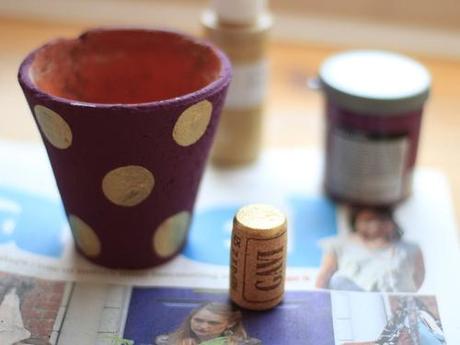 Leave overnight then cover with a layer of varnish. Usually just one layer will be enough. 
Then pot up with your favorite plants and enjoy your pretty new home decor.