I am finally home after almost two months of being away (luckily made enough of drafts to post while being away). Such long trips usually make me love my home even more!:) But, on the other hand, it gets quite boring to never go anywhere. I guess a good balance is always a key.
This delicious and moist coffee time cake I made for my "big" family gathering. The recipe is slightly adapted from BBC good food berry cake. It's no wonder that everyone enjoyed it so much! It's moist, spongy, very fragrant and sweet.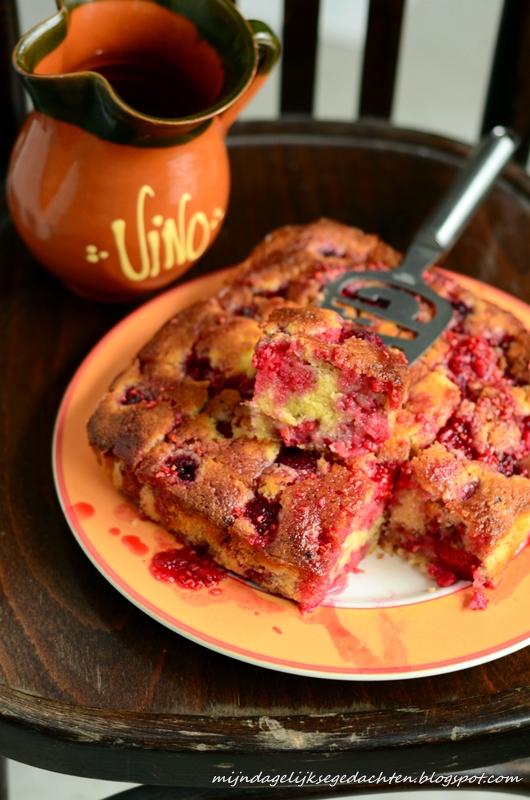 220g soft butter
220g sugar
4 eggs
1 lemon, zest and juice
250g flour
1 t.s. baking powder
200g raspberries
100g raspberries, mashed
1tb.s. lemon juice
140g sugar
Line square brownie baking form with baking paper of foil. Preheat oven to 180C.
Beat butter, sugar, add eggs one by one, add lemon zest and 2 tb.s. of juice.Fold in flour and 2/3 of berries. The batter will be a bit runny. Pour the batter into prepared tin and scatter some raspberries over the top. Bake for 1 hour.
In the meantime combine 100g raspberries, lemon juice and sugar and boil on low for several minutes to prepare a syrup. When it is ready, discard all berries from it.
Serve this cake with the syrup.