Hello Ladies,
How is your week going? I hope it is going very quick for those of you
working. I just had my 36th bday on the 11th. My son had his 8th bday on the
first and now we have Christmas coming so it's been a long month already.LOL
I used my new Red Angel plates #116,110, CG bright Flip Flop Fantasy.
I am a little of center for a few and as you can see my index finger is extremely
tilted. My fingers have always been a little difformed so I like my how my long nails
hide that fact from other people. When I take pics though it brings it
to the light of day. I need a camera so I can use a tripod for my right hand instead.
I hope you like this one. I look forward to seeing you again soon!!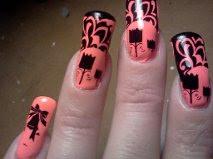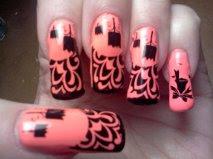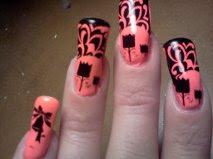 Take Care!
Nicky