In my opinion, a great wedding photographer is one who captures the treasured moments that nobody else sees or notices.  These are the photos that tell the story.
I absolutely LOVE this picture taken of the bride and groom, taken from behind them.  Tina Wilson of Tina Wilson Photography captured this one: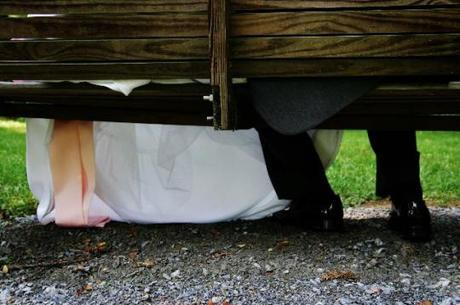 Little girls dream about their wedding their entire lives.  It's fun to observe them taking it all in.  Tom Pardue of Pardue Photo snapped this cute one: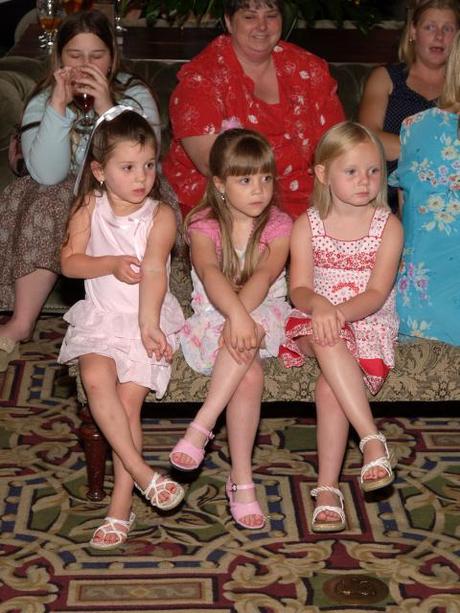 This photo of the bridesmaids at the head table is classic! I used it for a while as the header of this blog.  Julie Roberts did a great job of photographing this wedding.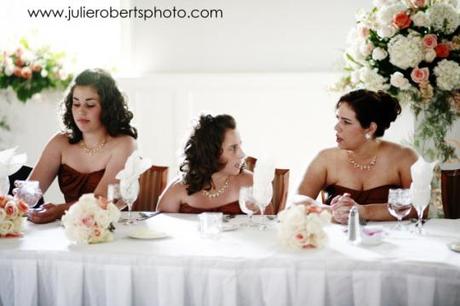 Annie's dad had passed away when she was a little girl.  Pictured here is her dancing with her step-dad.  It was an emotional day for her.  Jammey Church from Essential Moments Photography captured this very special moment.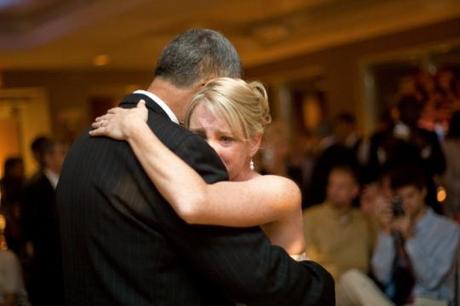 I could go on and on with random images, and maybe I will devote another blog post to them, but I'll share one more today.
Adrianne and Chris exited the church sanctuary.  I turned around to look and saw this.  I was so hoping that the photographer would see this and catch the memory.  True-to-form, Gary Cable did!  Cable Photography is one of the premier photography companies in our area, and one of our preferred vendors: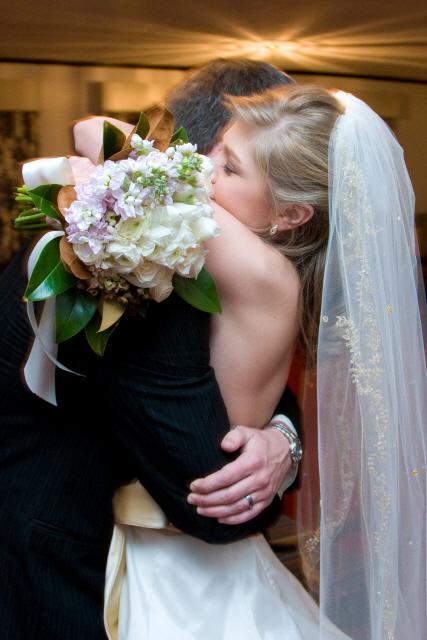 Do you have a photo from your wedding that was unexpected, and that you cherish?  Please share it with me and I will post it in a future post.  Send images, along with photography credit, to [email protected]
Pam Archer
Advertisement