Do you ever look through old photographs and find some favorites you had forgotten about?  I did that this week, and over the next few posts, I am going to share a few with you.  There will be lots of random wedding things, from DIY projects for your bridesmaids and some of my favorite wedding photography shots,  to cake details, so check back every couple of days for some really cute ideas.
Indulge me today, as I show you the most beautiful flower girl EVER!  Not that I am the least bit biased, but this child…ahem…my great-niece…is every bit as sweet and angelic as she looks.  But, before I show you her picture as a flower girl, I want to share a picture that was captured of her playing dress up.  Notice the bare feet…sweet dirt, that's what I call it.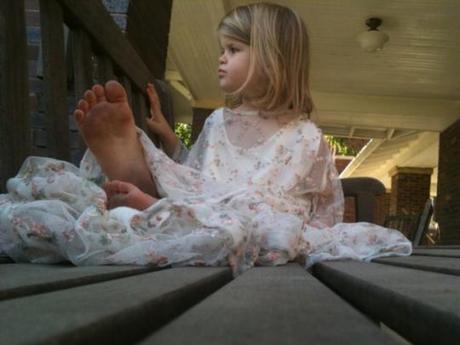 Just tell me that Laura Beth is not a beautiful child!  Between those eyes and the pearls….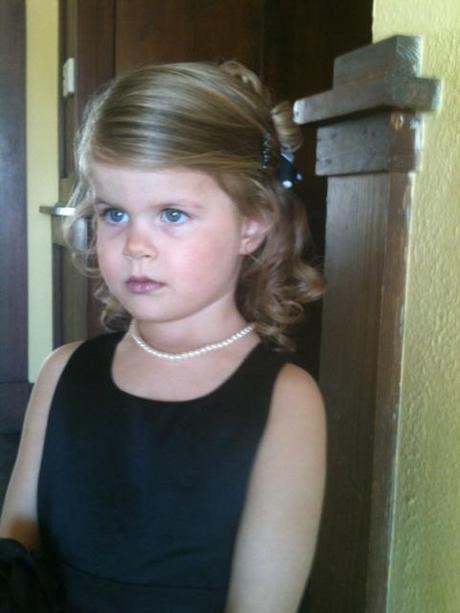 Check out this black and white flower girl dress!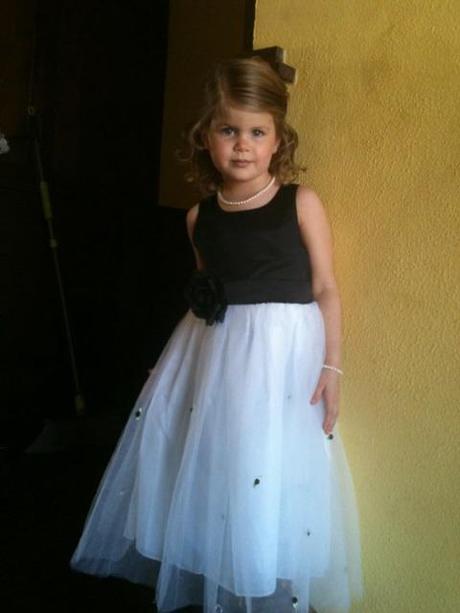 On a personal note, Laura Beth's baby brother was born this week.  She first saw Asa before they had cut the umbilical cord.  She asked her mom, "When are they going to cut the power cord?"  How cute is that!
Do you have some cute flower girl or ring bearer pictures to share?  I'll post them here.  Just e-mail them to me at [email protected]  If I receive enough, I'll do a contest.