2017 is shaping up to be a red hot year at summer festivals and Rockfest just set the bar very high for rock festivals. Late yesterday the Montebello, QC based festival announced that Rammstein and The Offspring would headline their 2017 event.
Rammstein will be at the 12 th edition of Amnesia Rockfest, the largest rock music festival in Canada, to be held June 22-25, 2017 at the marina of Montebello, Quebec. The German group - one of the largest rock bands in the world - will be performing their first North American show of the year at the festival and it will be their sole Canadian performance of 2017.
Renowned for their large-scale performances, Rammstein will arrive in the small town of Montebello with 10 trucks of gear, 15 containers of pyrotechnics and a staff of over 100 people. The festival will increase its production capacity at several levels in order to accommodate this show, notably by using a stage two times bigger than at the last edition and a sound and lighting system twice as powerful.
"I am extremely proud to welcome Rammstein in my little hometown. Their show is larger than life, over the top, pure madness, the biggest show on Earth right now. This is Rockfest's biggest catch in our 12-year run, a statement proving that the festival has reached a new level." - Alex Martel, founder of Rockfest.
On the punk-rock side, The Offspring from California will be back in Montebello to perform "Ixnay On The Hombre" in its entirety for the 20th anniversary of the album. The members of the band - regulars and long-time friends of the festival - are still going strong 30 years after getting together, and they hold a special place in the hearts of Quebecers.
TICKETS & CHRISTMAS SPECIAL
These two major announcements - holiday gifts for Rockfest fans - are paired with a special Holiday sale. Yes, now you can give Rockfest to your friends and loved ones. Recipients will receive a Holiday e-card from the festival on Christmas morning, December 25. A printable Holiday card is also available on the website. You can find all the info here!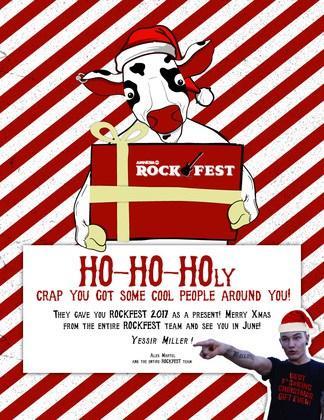 NEW MEGA VIP CAMPING PACKAGE
The essential camping experience on Rockfest's official camping grounds keeps on growing. After the highly successful complete rehaul of 2016, we are now adding for 2017 a Mega VIP Camping package. This one is an all-included "hotel experience": tent provided and set-up, mattresses, sleeping bags and parking are included, plus everything in the VIP Camping package.
Incidentally, the VIP Camping package is loaded with new features, including several intimate-sized performances by artists featured at Rockfest 2017. General camping and RV camping options are also available.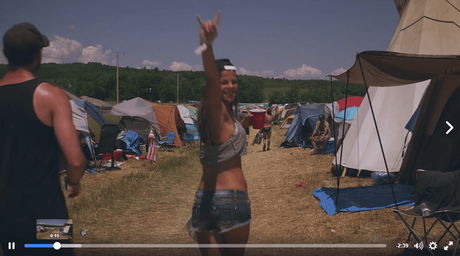 EPIC AMNESIA ROCKFEST 2016 AFTERMOVIE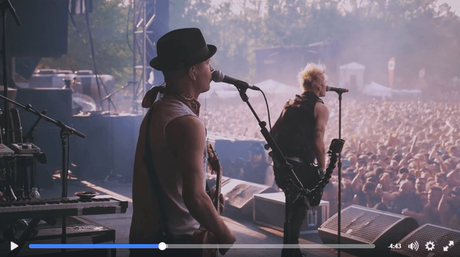 Field Service Tech by day, Live Music Nut by night! My family and I call the Thousand Islands region of Ontario home. I'm a blogger, social media geek, tech, and live music fanatic. I founded Sound Check Entertainment in 2010 to help promote festivals and emerging artists from across Canada and the world! I now act as festivals liaison, manage media relations and, of course, cover events in the National Capital region. I'm also a diehard Habs fan but Sens fans fear not; as long as they aren't playing against my Habs I cheer just as loud for the Sens.
SIMILAR ARTICLES