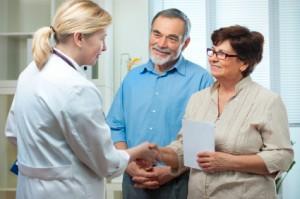 This week is ICS World Continence Week (WCW), an annual initiative from the International Continence Society and the Continence Foundation of Australia (CFA) to raise awareness on incontinence issues and how to improve the quality of life of those who suffer from such conditions. To participate, we've come up with a list of tips on dealing with incontinence without sacrificing the activities you enjoy:
Know that you're not alone.

Incontinence affects more than 200 million people worldwide. This statistic includes men and women of all ages, from teens to the elderly. Some people may experience little trickles and dribbles, while others may have absolutely no control over their bladder. Incontinence is not normal, and the common causes include childbirth, prostate surgery, menopause, diet, medication, and disease. This doesn't mean that women who've never been pregnant or men who've never had a prostatectomy will not have bladder control problems sometime in their life. As the slogan for this year's WCW goes, incontinence is "a problem in anyone's language."

Understand the types of incontinence.

Stress incontinence (leakage due to pressure, such as laughing, sneezing, and running, on the bladder) and urge incontinence (leakage due to bladder spasms and sudden urges to urinate) are the most common types. People with functional incontinence may be limited in mobility and can't reach the bathroom in time or are suffering from mental illness, which prevents them from knowing when they need to relieve themselves. It's possible to experience more than one type of incontinence.

Talk about incontinence.

This is the theme for WCW 2013. Many people with incontinence are hesitant to seek help because they're too embarrassed and don't want others to know about their problem. But if you don't know what's causing the leakage, then you won't know how to treat it. A doctor can help you determine what's happening with your bladder and what you can do to fix it.

Find out your options.

Your doctor will suggest several ways to manage and treat your incontinence problems. Available in various absorbencies and styles, incontinence pads, adult briefs, and washable underwear all provide waterproof protection against bladder leakage. People can also learn how to exercise their pelvic floor (kegel exercises) or how to retrain their bladder. If diet is the cause, your doctor can help you adjust your food and drink intake. Surgery is also an option, but it should be the last resort.
Incontinence is both preventable and treatable. With many treatment options available, you shouldn't need to hide from the world and stop having fun. Since urinary incontinence knows no discrimination, CFA has created bilingual web pages for non-English speaking communities and health professionals. Click here to get more information about incontinence-related issues, including bedwetting, prostate and bladder control, and pelvic floor muscle training.