In the midst of Russia's controversial law banning propaganda aimed at children, some are asking whether the German uniforms are meant as a protest to the Russian law?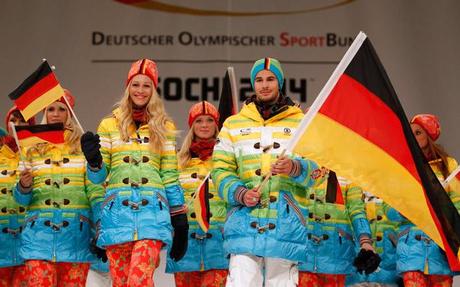 Meanwhile some 25,000 volunteers representing all Russian regions and 60 foreign countries are working at various sites in Sochi during the Olympics and they're immediately recognizable because of their uniforms. But wait, some say their uniforms are rainbow coloured, too.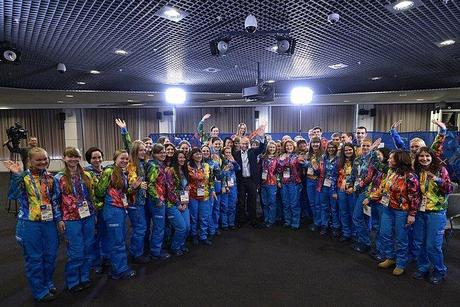 On 17 January Mr. Putin met with volunteers at the XXII Winter Olympics and XI Winter Paralympics in Sochi. He liked their uniforms.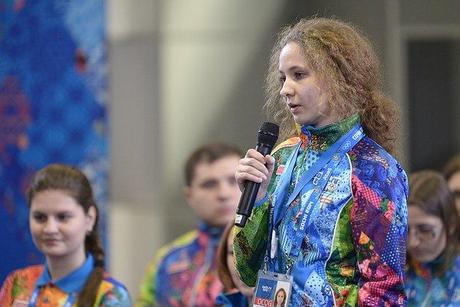 The uniform discussion is quite trivial considering that over the past few years we've gone from a rainbow representing God's promise never to again destroy the earth by flood (next time will be by fire) to the rainbow more recently being used as a symbol of same gender sexual relations.
Let Germany be Germany and let Russia be Russia. That is our view.