Hi Guys!
Here's what I wore last Saturday night (went to a Cuban Latin Bar).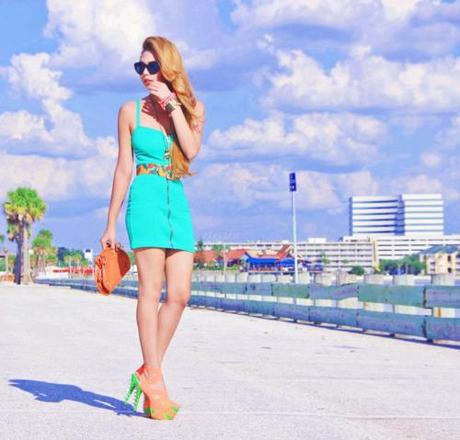 It was a bright day! The sun did not set until 8:30 pm, which I can't complain about! I love longer daylight :)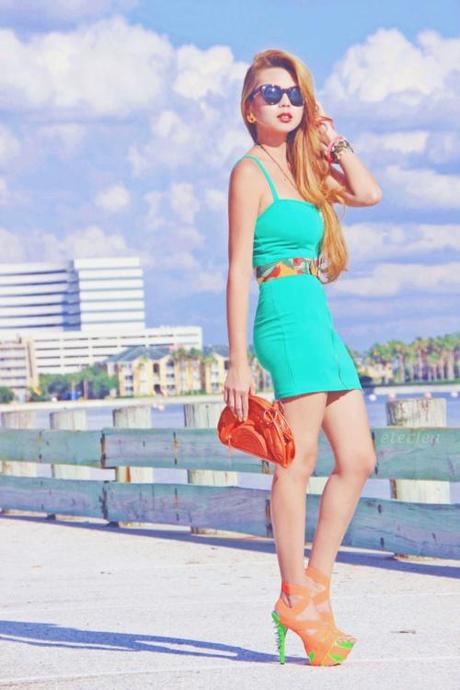 Now, back to what I wore. My Dress is from H & M bought by the BF last month when we were at the international mall. He  saw this dress and told me that it would look nice on me and that I should try it on, so I did! and we bought love how it hugs my body. I also paired this dress with a vintage belt from Sunshine Thrift-store.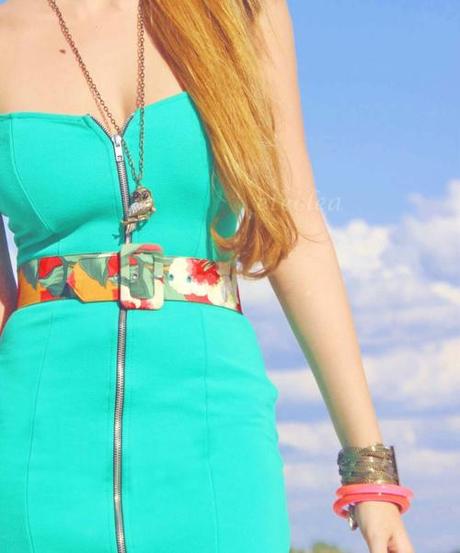 My accessories are from my last visit to the Philippines, I got them from different flea markets.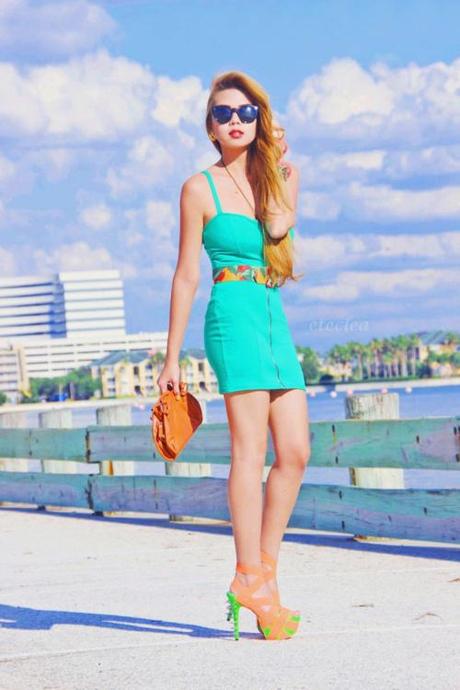 Sunglasses from LAX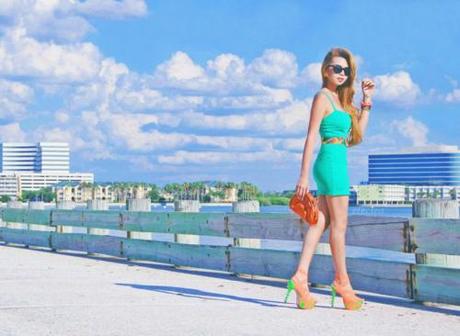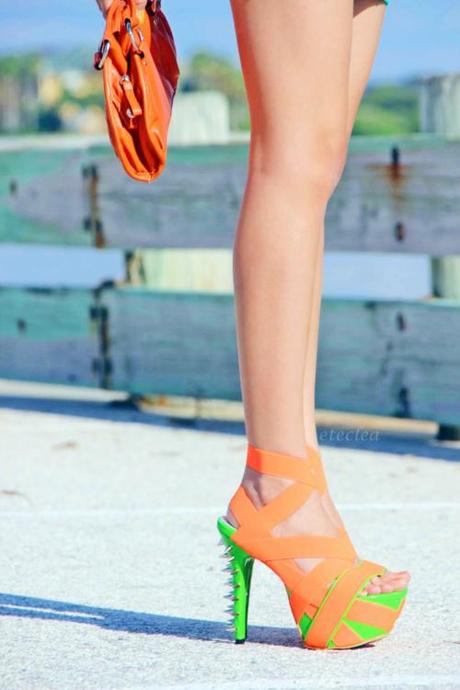 Shoes from DAS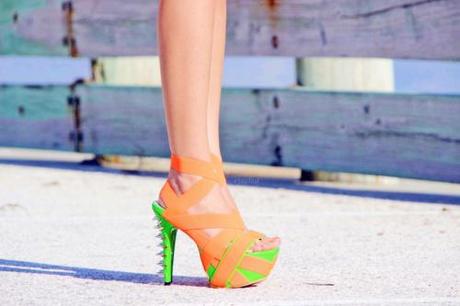 I think this is by far the comfiest lightest pair of shoes I own, I too love the style and the colors! These neons are definitely outshining the brightness of the sun haha! <3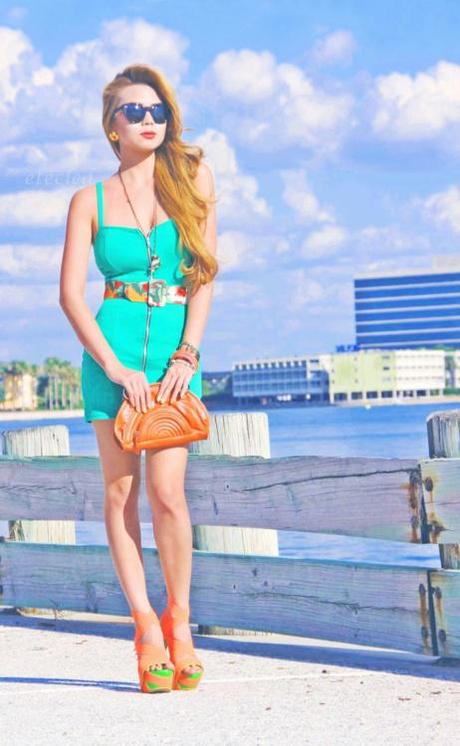 Overall, My weekend was fun! Like always we went to our local beaches, ate too much, and partied like there's no tomorrow. We also went thrifting yesterday because of the 50% off memorial day coupon we had (coupon-ing is the isssh! lol), I'm so proud of what I thrifted (got me some zara, mango, levis…the list goes on). I had to fight off the crowd hahaha but hey treasure hunting is sure not that easy when 50% off discounts are in the line ! ;)
That's it for now readers/bloggers! 'Til next post! <3
xoxo