I'm very excited to reveal the cover for my first novel Rain today. I have been dying to share it for months now, and I finally can. I spent countless hours sifting through images trying to find the perfect one until I found the image of a girl sitting on a bench. I manipulated the image in Photoshop, which yielded the cover below. I hope you like it.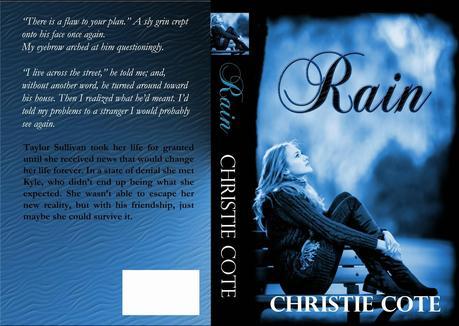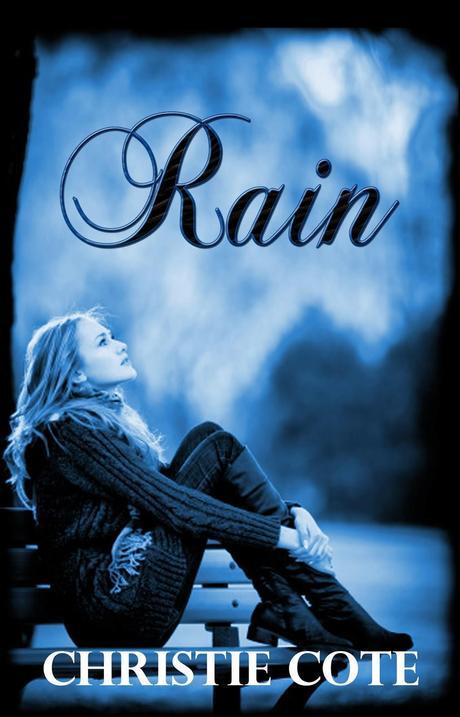 Rain by Christie Cote
Expected Release Date: May 6, 2014
Taylor Sullivan took her life for granted until she received news that would change her life forever. In a state of denial she met Kyle, who didn't end up being what she expected. She wasn't able to escape her new reality, but with his friendship, just maybe she could survive it. (Goodreads)
I Can't wait to share the book with the world. In the meantime, you are welcome to look at the cover and watch the book trailer that I made for it. 
Rain Book Trailer:
I'm also giving away autographed Rain bookmarks to anyone that would like one. Just fill out the form HERE. This offer is international, and I will keep your information private.
I want to give a HUGE shout out to all of the bloggers helping me by participating in the cover reveal today. Thank you for featuring my book and helping me spread the word about it.Below are the awesome blogs participating. Be sure to check them out, some of them even have special interviews, exclusive quotes and an excerpt.
Michele @

A Belle's Tales **Excerpt + Quotes**

Mickey @

I'm A Book Shark
Tiffany @ Book Cover Justice
Looking For Natty
Ren @ Ren's Rambles
Paige @ Electively Paige
Teresa @ Readers Live 1000 Lives
Shanese @ The Bo0ki3
Erin @ Jump into Books
Laurie @ Laurie's Paranormal Thoughts & Reviews
Sarah @ Literary Meanderings
Michelle @ Book Briefs **This or That**
Mandy @ I read Indie  **Top Ten Interview**
Farah @ Tumbling in Books
Liz @ Fiction Candy**Interview**
Nyssa @ Read Little Nyssa
A.J. @ Collections
Paige @ Comfort Books
Amy @ Book Loving Mom
Keren @ Gothic Angel Book Review
Jessica @ Addicted To Novels
Tiffany @ Escaping One Book @ A Time
Soumi @ Pages from my thoughts
Lora @ Reading for your Future
Van @ Short & Sweet Reviews
Veronica @ Mostly Reviews
Krystal @ Live to Read
Naomi @ Nomi's Paranormal Palace
Nicole @ Tribute Books
Megan @ Megan Likes Books
Lisa @ Bookworm Lisa
Beverly @ The Wormhole
Candace @ Endless Days of Literary Ecstasy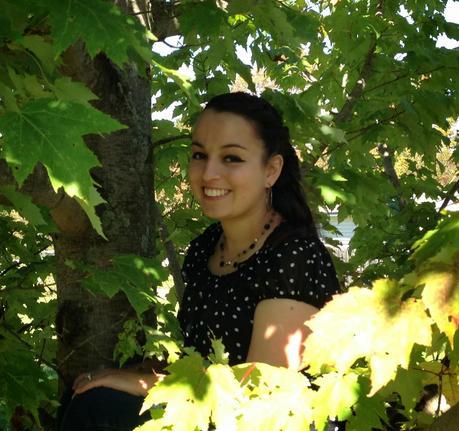 About Me:
I reside in Vermont with my Husband and our dog. When I'm not reading, writing, or dreaming up my next story, I can be found shooting targets with my bow, drawing or baking.
Rain is my first book.

I write Young Adult Realistic Fiction, Fiction, and New Adult novels.


Find Me:
| Website | Facebook | Twitter |Google+ | Instagram | Goodreads | Booklikes |