On 28-29 November 2012, Railex Filing held our first Open Day in Dublin with DB Office Supplies and were on hand on the day to answer any questions, as well as to provide information regarding our comprehensive range of high quality filing systems and filing accessories.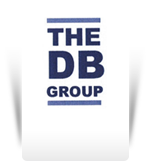 DB Office Supplies have been proud to offer unparalleled levels of quality and attention to detail in the field of office supplies for over 20 years and in the supply of suspension files and transfer files are an established Railex Filing Dealer.
Our Open Day  gave potential DB Office customers the chance to see innovative Railex Filing products – such as the Easifile, Polifile and Visage Suspension Files – in use. We demonstrated the use of Large Format Media Files; Hanging Files ideal for storing Print Plates, Cutter Foils and Graphic Arts materials.
Railex share DB Office Supplies devotion to quality and service, making the synergy between our companies unique.
You can learn more about our company by watching our informative video, or view our Youtube Channel for demonstration videos, showing how to use our Files and Folders.
Established in 1989, DB Office Supplies are a wholly Irish-owned company, and are keen to promote the means to make your workspace modern, functional and an attractive environment.