I post this as a heartfelt commendation of this company. Since 1908 the company itself has been through numerous changes in terms of manufacturing, commercial aim, branding and sales. The niche it has carved for itself is that of quality without compromise; an excellent and worthwhile pursuit, and the international reputaion speaks for itself.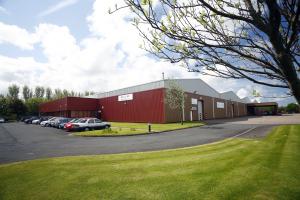 Working for Railex (Filing) Ltd. I have been struck by one outstanding thing: the people. This is what makes or breaks a company, and Railex has this personable touch in spades. This is what-in my opinion-makes the company a shining light within the ignominy fueled by the rampant disregard for the people who are being sold to; standing out against those that have no brand sensibilities and no direction, Railex has always championed the idea of offering help and advice for enquirers and faithful customers alike; if our expertise can be of service, all that we hope is that when issues regarding filing and storage arise, the Railex name will be remembered and sought out.
As we move into the new year, I hope you will remember the Railex brand. If document management is needed in any capacity-be it home office or the largest of organisations-Railex Filing will always be able to provide a solution for you. Simply call +44 (0)1704 222100, visit the website, or email us direct and speak to someone with the correct knowledge and a willingness to genuinely help your circumstances.
Long may this continue.