As we reach the final stages of 2012, Railex (Filing) Ltd. is looking forward to January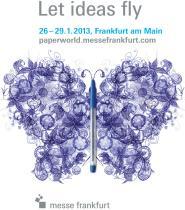 2013 and our imminent appearance at the Paperworld trade fair.   The annual, world-renowned trade fair, which represents everything paper, stationery and office-oriented, will be taking place from the 26th to the 29th of January 2013.  Railex Filing will be in attendance,and will be proud to be representing our industry-leading set of filing solutions.  Paperworld (read the blog here) is organised by Messe Frankfurt – one of the world's largest and most successful trade fair companies – and it offers Railex the unique opportunity to share our enthusiasm for our particular brand of files, folders and document storage solutions.  We will be located at stand F30, in hall 3.0, and will be on hand during this period to discuss all matters file-related.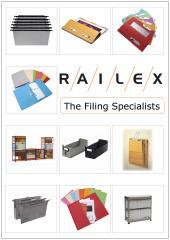 Paperworld has long been the first port of call for representing innovations in the world of stationery and paper management; somewhere that Railex - The Filing Specialists – naturally find themselves at home.  We are excited to be a Paperworld exhibitor, and are looking forward to using this opportunity to publicly unveil our new Railex catalogue!  Please come to visit the Railex stand and pick up a copy to view our comprehensive range of office filing solutions.  The Paperworld trade fair is always a unique opportunity to be able to actively demonstrate the innovative and reliable nature of the Railex brand, as well as being a unique chance to be able to meet with both our customers and compatriots in person.
Find out details of the event here, and feel free to come along and make contact with Railex Filing, in person, this coming January.