Based in Baton Rouge, Louisiana, England in 1819 is a duo of brothers Dan and Andrew Callaway.
They blend elements of indie, electronic, and classical music to create their own brand of atmospheric sound aptly referred to as "grandwave". The band is currently on tour in the eastern United States in support of their third full-length album Fireball Electric Tomorrow.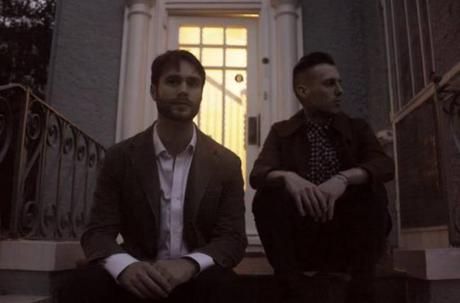 What are your ages and how long have each of you been playing music?
We're 30 and 28. We've been playing music since we were little kids. We started with violin and piano. Our dad played in bands in Athens, GA and England so we would play some rock with him a bit as well. 
What artists did you listen to growing up? What impact has that had on the music you're putting out now?
We listened to a lot of different things! 80s synths, 90s grunge, European techno, nothing was safe. I think the wide variety of influences has allowed us to have a wide perspective on our own sound. 
Your new album Fireball Electric Tomorrow came out in September. Please describe the writing and recording process. 
No TV, no internet, just a couple couches and some tables.  We just set everything up and started making noise.  For the first few weeks, we just made as many short rough ideas as possible, like little seeds. We just kept weeding out what didn't work and building on what we liked. We were getting up at 6 and going to bed at 9. During the days we'd write and write. There was boxed wine at night. We'd put the music on and dance around. If we liked listening to it, then it was a keeper. We'd get bored and go back to writing. We'd get bored of writing the way we were writing and change up the whole process. On one song, you can hear Dan slamming the fridge in the background, because I was in my "record everything through the laptop mic" phase. 
With a few weeks left, we drove down to Spartanburg, SC and recorded the vocals and french horn at Wheresville Studios. Mark Miller was amazing to work with and made the entire process just seamless.
Was there a common theme for the album?
We wanted to capture the size and texture of our past work, but with a stronger influence of electronics. There are lyrical themes that have to do with the album title.
How has the sound evolved since your 2009 debut Three Cheers for Bertie?
Fewer people making more energetic music. Three Cheers for Bertie was very slow, very thoughtful, but also beautiful. We loved it but we evolved as people, and the sound changed with us. We've held on to a lot of the atmosphere and the thoughtfulness, but the electronics give the music and underlying groove.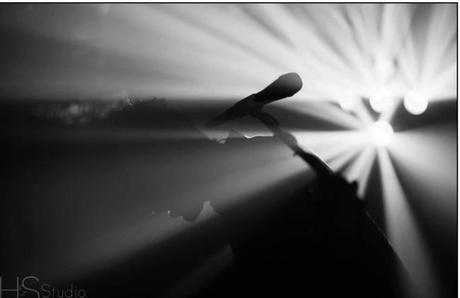 You guys are currently on a 50+ date tour. How is that going? What has been the most memorable date thus far?
It's amazing! It's really hard to describe succinctly. It's like traveling for a long time. But in a different city each night. And you perform each night. It's a little restless, a little nomadic, the swirl of movement just doesn't stop. It's also really inspiring and really enjoyable once you get in the groove. Tuscaloosa was amazing. We performed in a historic mansion. It was a really special place to perform and the people there were wonderful.
How long have you been touring as England in 1819? 
About a year and a half.
Does the fact that you guys are brothers make touring easier or harder? Why?
Mostly easier. We're usually on the same page. There's a certain level of trust and ability to be in close quarters for long periods of time.
What touring advice would you give to an artist or band just starting out?
Start small. Find a formula that works on a small scale and slowly expand it.
You can check out Fireball Electric Tomorrow (and their other releases) on their Bandcamp.
England in 1819′s video for their single "Himmel".