It's a struggle to accurately describe the sort of music Conner Youngblood creates.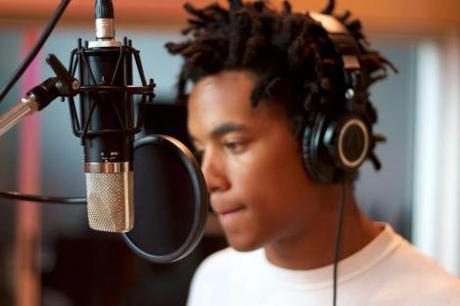 We saw him support Deptford Goth a few weeks ago and his set was one of the most diverse we've ever seen. A one man band floating between bluegrass and lo-fi chillwave may sound pretty absurd, hell, even impossible, but throughout the whole journey that was his set inside the ornate Manchester's Deaf Institute there was a genuine sense of direction and focus, and despite his tender age, a real signature sound. A sound that's fragile, delicate and soulful but with enough bounce and optimism to keep you hooked.
The Dallas-born musician spoke to us about his time studying at Yale, his love of soundtracks and the need to practice his banjo more.
Hey Conner, please introduce yourself.
What's up Andrew. Basically I'm just a dude from Dallas who happens to enjoy making music and wishes he were better at it.
How do you feel you've progressed as a musician over the past few years? 
Quite a bit actually— I feel like I've grown with each song.  I've been mixing it up a lot recently with my producing and song writing techniques and I think the results have been pretty positive. I'm always trying to outdo my last song in the studio and challenge myself. Although, one thing that sort of sucks when you get too carried away with creating your own music is forgetting to practice the actual instruments. I need to get back into taking banjo lessons.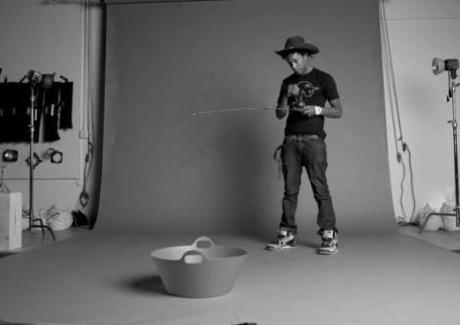 Have you had any releases so far?
Kind of. There were these two 8 song ep's called "Sketches pt.1" and "Sketches pt.2"  that I put out for free last year, but have since taken down. I'm sure if you searched for them, a download would be easy to find. I'm in the middle of reworking some tracks and recording a bunch of new material and hope to put out more music as soon as possible.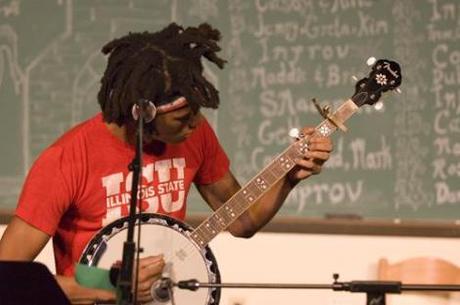 I've just read that you studied American Studies at Yale! I had a friend who studied that at the University of Lincoln here in England, though there's a slight difference in academic levels there… How did you find your time at university?
Hah, Yale, Lincoln, who cares. University can be as hard or as easy as you want to make it for yourself…and I definitely tried to make it as easy as I could. I'm sure I could have taken more advantage of being there and pushed myself harder, but overall, I learned a lot of cool shit. With that being said, I had a great time, took some cool classes, made some good friends, and had a lot of free time to make music. That's what you call a win-win-win-win.
We recently saw you supporting Deptford Goth at Manchester, how has it been touring with Daniel?
It was awesome. It was especially cool for me since I was already a big fan of his, so once I found out I had a couple of shows with him I was psyched. The shows all went really well, and it was great getting to see him play, let alone hang out with him.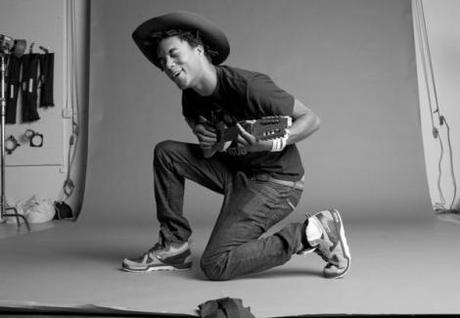 The reception you were getting from the audience with us was really positive, how do you find British crowds?
The crowds here are great. One big difference I've noticed with British crowds compared to Americans is the fact that people actually show up to watch the opening acts. It's nice to actually play for people in the room, plus everyone seemed pretty receptive to the weird things I was doing on stage. If the people listening are enjoying themselves it makes it a lot easier for me to enjoy myself.
Do you think British crowds are more receptive?
Tough to really say… The only crowds I've played for in the sates have either been my friends, industry people, or a big loud outdoor festival, where talking is obviously expected and accepted.  I haven't gone on tour in the states yet, so that will be interesting. All I do know is the British crowds were extremely receptive.
What we really loved about your set was the diversity. There was some blissed out lo-fi followed up by a banjo-driven blues number. Is that how you grew up? Surrounded by a number of different styles of music?
I felt pretty ridiculous bringing all of my different instruments for a one-person show (especially as an opener), but I also felt like the diversity of songs and sounds would be a cool presentation. I've always loved bluegrass music and decided to pick up banjo after watching that Coen Brother's movie O Brother, Where Art Thou? Now thinking about it, movie soundtracks have always been something I've enjoyed and been influenced by.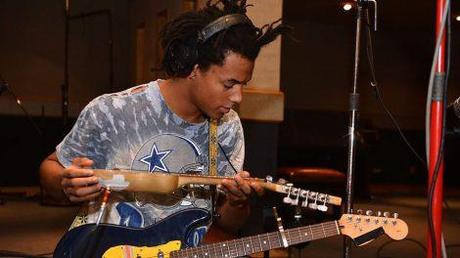 Can you see yourself creating film soundtracks in the future?
Definitely. That would be incredible. I can't even start to imagine how hard it would be to do, but I'm up for the challenge.
When did you first decide to forge a career in music?
Maybe 3 years ago I began to seriously think about it, but it wasn't until I finally graduated last year and realised that there was simply nothing else I even knew how to do.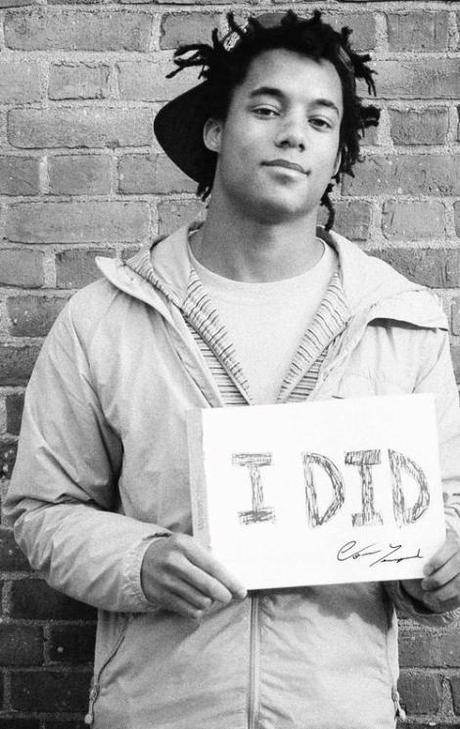 What do you think you would be doing if you weren't a musician? Would it be something creative?
I have no idea. I didn't even know I was going to do music until pretty recently. I would have probably just gone with the flow and followed up on one of the random internships I did while in school. One year was a utility company, next an advertising agency, then came an animation studio, and next was a music agency. I'll go with the animation studio.
What music are you currently into?
I've had the new Pusha T album on repeat. Sampha is pretty great, recently loving him and his features on the SBTRKT album. King Krule, Volcano Choir, Dirty Projectors, Marika Hackman, Little Comets…lots of good stuff coming out these days. I've also been recently catching up on Devo.
Who's your favorite artist of all time and why?
Tough question… ahh, I hate this question. I guess its tough not to go Bob Dylan. There are so many other people and bands I want to name, but Bob Dylan is as good as it gets. The guy was/is just so prolific. It's tough to expand on "why", but I've just never had one artist have that many songs that I've connected with on a personal level.
What are your ultimate career aspirations?
I'm not very good at setting goals and am usually just pleasantly surprised with everything that happens. To be able to support myself solely through music would be nice. I just don't want my music to go unheard. I want to keep getting better.
Do you think it's easier or more difficult for a musician to get their name out there these days than it was, say, 20 years ago?
It's certainly easier to do it all by yourself these days, but that only means more and more people to distinguish yourself from. In my case I feel I would choose today's industry over the industry 20 years ago. While indie music was just starting to come around, pretty much the only options was to get signed to a label and get on the radio or bust. With good music and a lot of motivation anything is possible in today's world, I don't think you can say the same for 20 years ago. I also just realised that I'm speaking from the position of a studio nerd, and a full-time gigging band might have a different viewpoint. 
***
To find out more about Conner head to this website and Facebook.