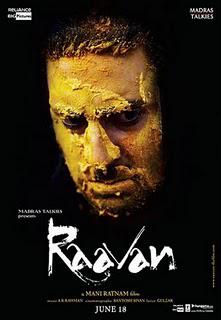 Raavan had so much going for it. Mani Ratnam as the director is one of the premier directors of Indian cinema. India's "IT" couple Abhishek and Aishwarya Bachchan play prominent roles in the film. Then there is the concept of giving Ramayana a modern twist. Everything was simply perfect. Unfortunately as we have seen before, a good story or cast/director doesn't necessarily make a good film.
Raavan fails at a number of levels. The "special effects" or "stunts" don't run seamlessly. There is especially a scene where Ragini (Aishwarya Rai Bachchan) falls of a cliff. This scene comes across as so fake that even a three year old could tell by looking at the odd angle she is falling that she is on a harness. Obviously, I do not expect her to jump in real, but then why repeatedly show a scene that clearly hinders the look of the film?
Abhishek Bachchan is someone who is grossly underrated in Indian cinema. Maybe it's due to comparisons with his father Amitabh Bachchan, but he has certainly made a mark in films. The problem is that although, like his father, in most movies he plays the stylish angry young man quite well, he clearly found it difficult to play the evil side of his character Beera. Beera (which is also a reference to Raavan) should have been larger than life, but his character's little antics were simply distracting and seem forced.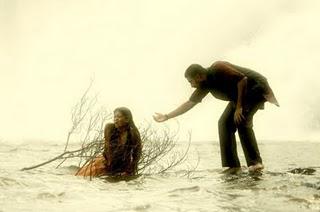 The concept of the film was brilliant. I've always enjoyed when hugely popular stories from the past are revamped into something to suit the present times. Rehashing the Ramayana guaranteed a great story, but the film relies heavily on people's knowledge of Ramayana. At times the movie felt disjointed and someone unaware of the intricacies of Ramayana would miss out on the film.
On the positive side, Govinda playing Saanjeevini was a pleasant surprise and a welcome change. Vikram playing the police officer Pratap Sharma, in search of his kidnapped wife Ragini, did a good job as well. Another factor working for Raavan is that it is shot beautifully and that helps distract the audience from the poor performances at times.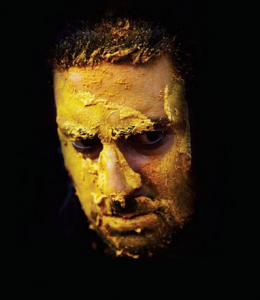 This brings me to another important point. Raavana was filmed in two languages simultaneously with some different characters. Interestingly Vikram who was the police officer in the Hindi version played the evil/anti-hero character of Veeraiya (Same as Beera) in the Tamil version. Although it is commendable that the team achieved this, I feel that maybe this led to the Hindi version being subpar. I must confess I have not seen the Tamil version, so I cannot comment on it.
Raavan was what we commonly say in India a "one time watch". It had tremendous potential but fails to cash in on it and that for me was the biggest disappointment. A somewhat generous 2 out of 5 star rating.