A protein-packed, better-for-you version of the Cuban classic, this Quinoa Congri pays homage to the traditional Arroz Congri dish by giving you all of the flavor, with less of the carbs.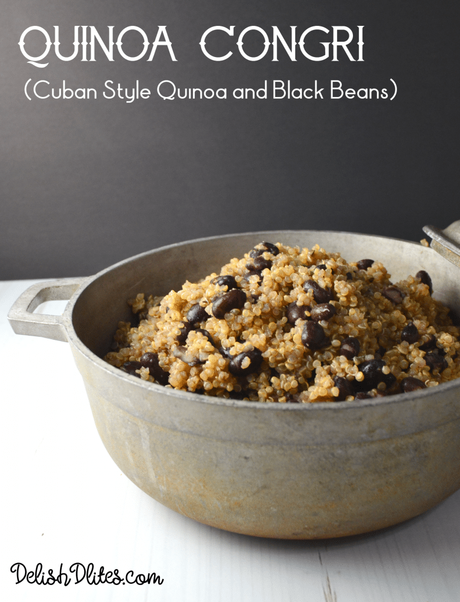 I'm surrounded by Cuban food. Let me explain. If you follow my instagram, you'll know what I moved from New Jersey to the Tampa Bay region of Florida in the fall of 2018. I've also loved the Sunshine State, I spent many a summer as a child, criss-crossing the state with my family. In addition to having some of the best beaches in the US, the Tampa Bay area is a mecca for Cuban cuisine. A lot of people associated Cuban food with Miami, but Tampa has it's own distinct flair when it comes to comida Cubana. I've probably had more Cuban sandwiches in the past 4 months than I've had in my entire life in NJ.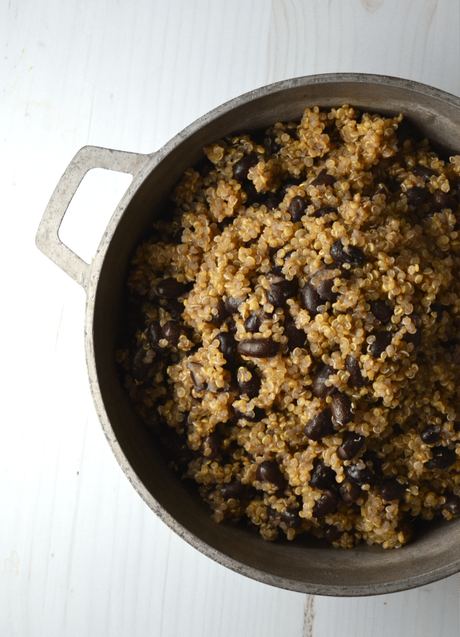 One dish that I always order when I'm trying a new Cuban restaurant is arroz congri, the ubiquitous black rice and beans that are cooked together in one pot. I believe you can measure the quality of a good Cuban restaurant by the flavor of its congri. It should be herbaceous, garlicky, and full of umami goodness. A good congri is a meal in itself. Sometimes, I'll make it and top it with a fried egg, some avocado and a couple of fried sweet plantains for a delicious , crowd-pleasing vegetarian meal.

MY LATEST VIDEOS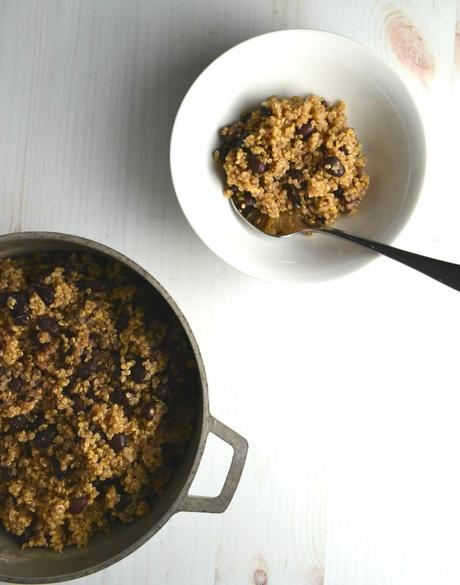 In this new year, I've resolved to put healthier spins on some of my favorite traditional Latin recipes. I'm not a fan of diets, but I am a fan of making Latin food healthy, fresh and fun! This congri recipe swaps out long grain white rice for quino, which cuts the carbs per serving by about 40%, and boosts the protein content of the dish by about as much. The flavor is just like the original dish, it's so good, you don't even miss the rice! You can make this a yummy vegan meal by serving it with avocado and tostones. To make this dish taste super authentic, make sure to make a batch of my sofrito, which is the foundation for many Puerto Rican and Cuban dishes.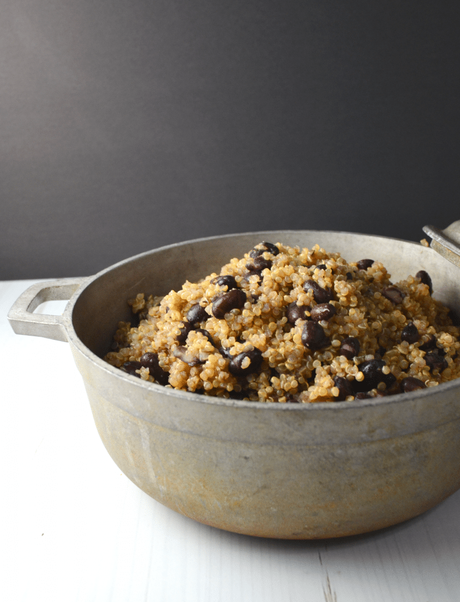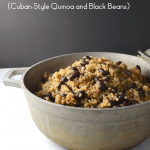 Quinoa Congri | Cuban Style Quinoa and Black Beans