Attention Beauty Lovers! I wanted to pop in really quick and give you a speedy review on makeup brushes that were recently sent to me. I am a makeup brush junkie and love finding brush deals on Amazon. You can score some amazing brushes at such great prices. Do you ever buy brushes on Amazon? Let me know in the comments below!
Brush Set:
Quick Bit About The Product: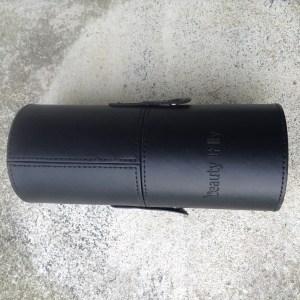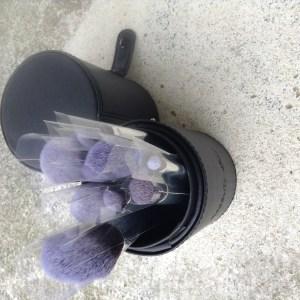 Ready for the BEST COMPACT MIRROR you ever had?
The need to SEE UP-CLOSE when applying makeup doesn't end when you leave the house.
You won't need to worry whether your eyeliner or lipstick are straight or if you've missed a stray hair when you are out ever again.
We've put a lot of thought into our product and we wanted you to have the best.
WHY CHOOSE THE BEAUTY LALLY MAKEUP BRUSHES?
They are super soft, silky and pleasant and may be used for powders, liquids or creams.
Made with the highest quality of synthetic hair which is much more hygienic and more durable than natural hair brushes.
As you rush to work in the morning or get ready for a night out, our brushes are tidily arranged in one place.
You know which brush to use right away.
We have marked all the brushes with labels for your convenience, so that you know which one to use and when.
In addition, there is also an attractive brochure attached which gives a detailed explanation of the use of each brush.
The length and thickness of our brushes has been customized for perfect use and accuracy. The brushes length is between 5-7".
Makeup Brushes Holder – A product that you must have.
The gorgeous designer black brush case keeps your brushes clean, protected and in one place. The case is great for traveling.
Black case size: 9" – height / 3" – diameter. Made of PU LEATHER
THE BRUSH SET IS PACKAGED IN A BEAUTIFUL DESIGNER CARDBOARD BOX AND IS THE IDEAL GIFT FOR YOUR LOVED ONESWARRANTY
Every product includes a 30 days money back & three year guarantee
The Facts: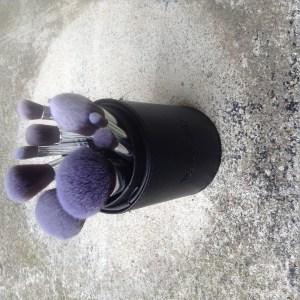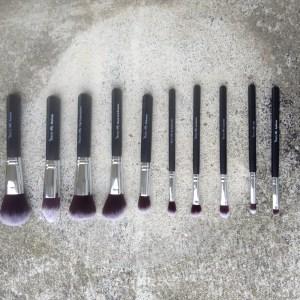 I love this brush set so much
The brushes are so soft and very well made
I love that there are 10 brushes
Set includes both face and eye brushes
This product is perfect for travel
I am a huge fan of the case that doubles as a brush holder
These are the brushes I will be taking to travel
I am just so impressed and they blend makeup flawlessly
Overall, I am a huge fan of this brush set
Currently on sale for only $29 here!
Rating: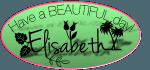 Disclaimer: I was sent this product for review. These are my honest thoughts & opinions. I did not receive any compensation, just the product to try.