Hello Ladies,
I hope your weekend was exactly as you wanted or planned!!
I did a quick mani today and wanted to show you.
I used new polish L.A.Colors  Metallic Purple and Blue.
They are shimmery and I though kind of festive.
Hope to see you again. Have a great night!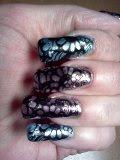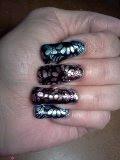 Nicky