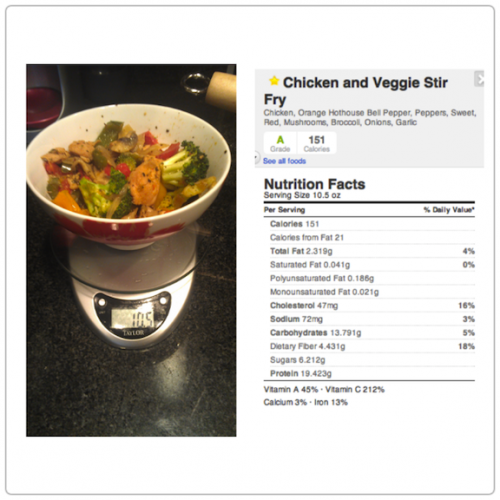 I love making stir fry! It's always a quick and satisfying meal. I usually make a shrimp stir fry but last week, I decided to make a chicken and veggie stir fry.  Here's the recipe.  I also added the prices for each ingredient because I know a big part of clean eating is affordability.  This is a great dish that is inexpensive!  Double win.
Quick and Easy Chicken and Veggie Stir Fry
12.5 ounces of Chicken- $3.26
1 Green Pepper – $1.61
1 Red Pepper- $1.82
1 Orange Pepper- $2.15
3 small Onions- $.85
1 pack of Mushrooms- $1.99
12 ounces of Broccoli- $1.00
Total : $12.68
Chop up the chicken and veggies. Add a dollop of garlic to the wok. I do not cook with oil often, so I use Pam. Add the chicken and cook until the chicken is almost all done and then throw in the onions, peppers and mushrooms. Toss everything around  in the wok until everything is almost cooked and then add the broccoli. (I like crisp broccoli so I add it last!) Cook for another 3 or 4 minutes. All done.  Simple,easy and healthy stir fry! 

The great thing about this stir fry is the different peppers add such great flavor, there isn't much need for oils or butter.
Season everything to your taste! As a New Iberia girl, I am severely partial to Tony Chachere's and if I am without it, as I am now, I use a ridiculous amount of red pepper. The first time I bought cayenne pepper in New York, I laughed because I didn't know it was sold in such a small container!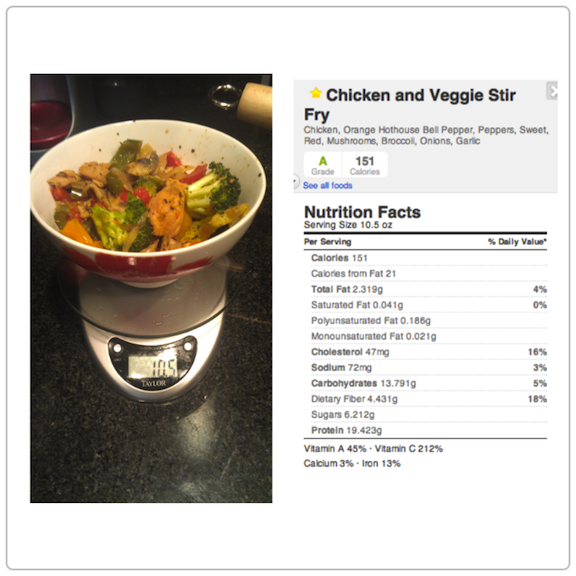 Only 151 calories for one serving!
Woks

PZ7YMPFVAJ7H