If you're in need of an appetizer for your next dinner party, these quick to make shrimp and polenta appetizers are calorie-friendly and completely delicious.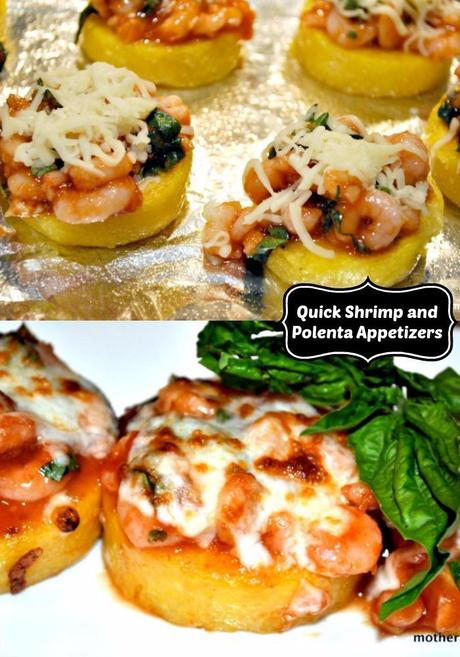 Your guests will never guess that this cheesy shrimpy appetizer is calorie friendly. I've never made a plate of these babies that lasted very long on the buffet table.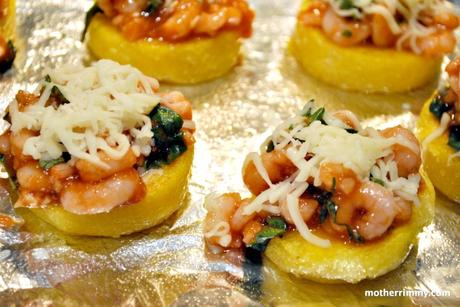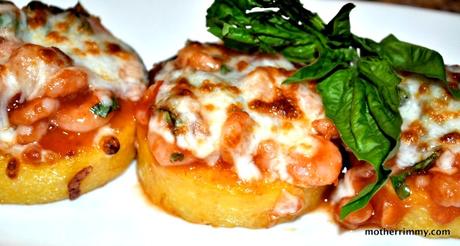 All you need is a tube of polenta, salad shrimp, cheese, cocktail sauce and fresh basil to get these popped into the oven. Bake them until the cheese bubbles and browns and they're ready to serve.
I've been known to turn these into a meal, and why not? Who says you can't turn an appetizer into dinner, especially with nice glass of red wine!

Save Recipe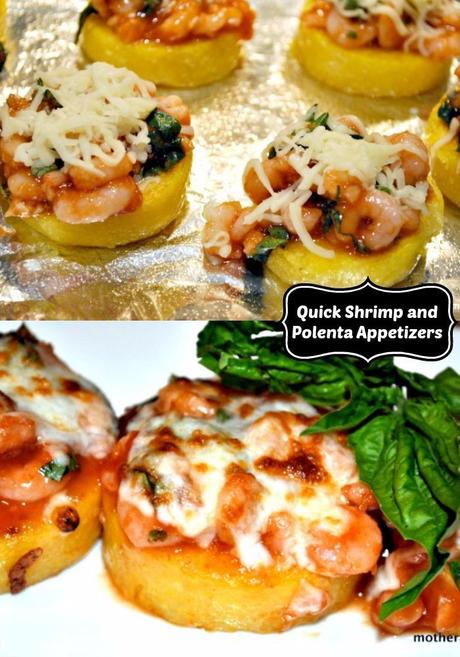 Ingredients
1 tube polenta, sliced into 8 pieces
½ pound salad shrimp, rinsed and drained
1 clove garlic, minced
1 cup cocktail sauce
½ cup basil, sliced
8 tablespoons low fat mozzarella cheese, shredded
Instructions
1. Spray a large nonstick pan with olive oil cooking spray and heat over medium heat. Add polenta slices and cook for 5 - 8 minutes until lightly browned on both sides.
2. Preheat the broiler on high.
3. Mix salad shrimp, cocktail sauce, garlic and basil.
4. Remove polenta to a cookie sheet covered in foil and sprayed with cooking spray. Top with shrimp mixture and then mozzarella cheese. Broil until cheese bubbles and shrimp is heated through.
http://motherrimmy.com/quick-shrimp-and-polenta-appetizers-and-weight-watchers-pointsplus/
Amount Per Serving
Calories: 91, old WW Points 2, PointsPlus 2
Total Fat: 1.39g
Cholesterol: 63mg
Sodium: 770mg
Total Carbs: 8.49g
Dietary Fiber: 2.11g
Sugars: 3.71g
Protein: 9.34g
The statement made here are strictly my opinion and are not meant to replace medical advice from your physician. Please see disclaimer for further details. Nutrition information is compiled with MacGourmet. If you find discrepancies, please let me know. It's important to me that I provide you with accurate information.