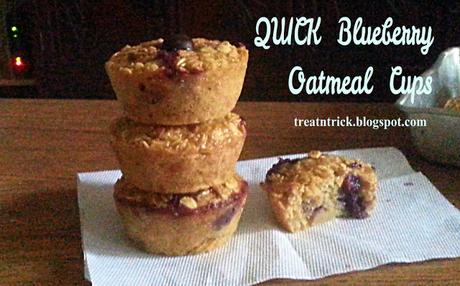 Do you miss your breakfast due to lack of time?  These

Quick Blueberry Oatmeal Cups

 are the solution. You  make these night before,  pack in your lunch box or eat it while traveling to your work place.
This grab and go meal not only a snap to make but healthy too.   Made with rolled oat, no flour and no butter with endless choice of topping,  choose either  fruits, nuts even chocolate chip.
We  love to have  Healthy Oatmeal Banana Cookies , Cornflakes Crisp Bars, and Mango Oatmeal Bread   alternately for breakfast.  They are great for tea time treat or in between snack..
Am using a standard muffin cup and filled them  3/4 full, it yields only 10.  But you  will get more if using a smaller ones.
I did not mix in the blueberry in the batter but put them in between.  

Quick Blueberry Oatmeal Cups

are mildly sweeten with brown sugar but this is okay for me,  if necessary  adjust  accordingly to your liking.  more.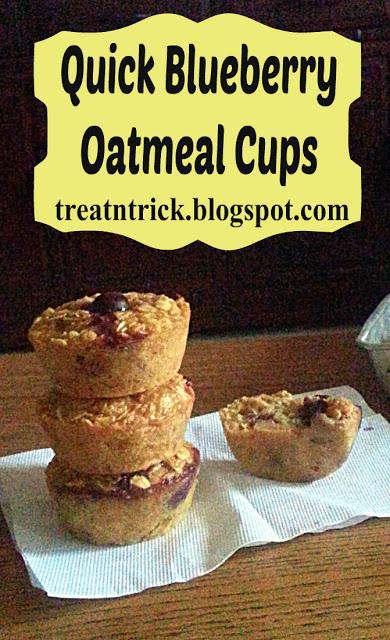 Read more »Until Jump Break