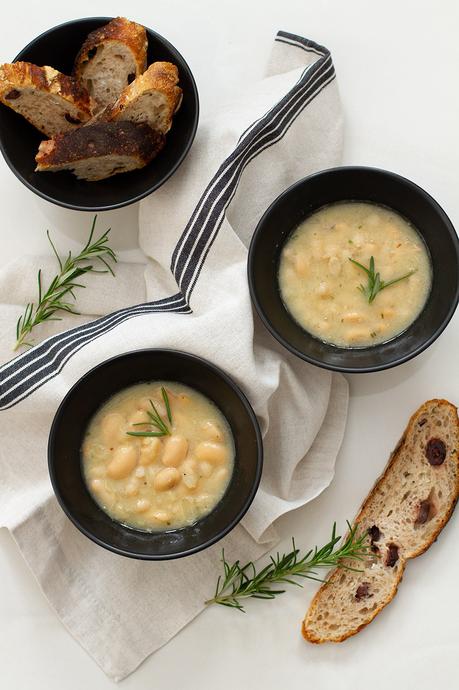 When you are in need of a quick hearty meal, this white bean soup made with pantry staples can be made in 15 minutes, just grab a few cans from the shelf and you are good to go. If you love beans, there is nothing healthier and more nourishing than a big bowl of soup to get you through these hard times.
The initial lockdown saw everyone frantically making bread, baking, and trying out new meals. But if the momentum has slowed down for you, if times seem tougher, and the kitchen more of a place to avoid rather than a creative space for your culinary ideas, then take the easy route. It's ok to run out of steam, no one is judging, and there are so many delicious recipes that are simple and quick. I hope this will be one that you try and love as much as I do.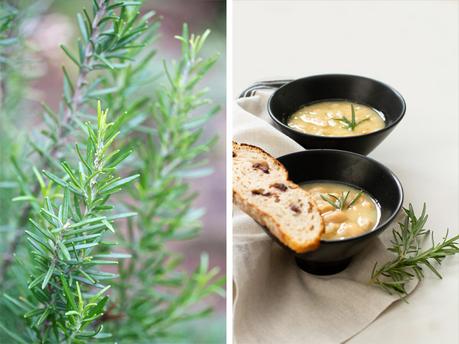 Quick check list of ingredients
3 cans of white beans of your choice - I use cannellini and Butter beans
garlic - I use my slow roasted garlic - click for recipe
chicken or vegetable stock
chili flakes
fresh or dried rosemary
salt and cracked black pepper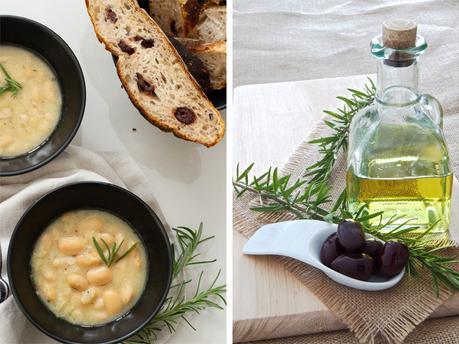 There are no limits to what you can add to this soup. I think spinach or chicken would be a great addition, and you can always add lashings of parmesan to enhance the flavour. I have paired it with olive sourdough bread because quite honestly rosemary, olives and beans are a match made in heaven.