We opted to stay another night in Halberstadt, but make a day trip to Quedlinburg. This turned out to be an excellent decision, as the distance was short, the country road route picturesque, and the town simply delightful. In contrast to Halberstadt, Quedlinburg suffered no damage during WWII. Hence, the centuries old half-timbered houses [Fachwerkhäuser], the Romanesque Dom [St. Servatii] and castle all remained intact. Thus, it is no wonder that they are all designated UNESCO World Heritage sites, and that it was jumping with tourists. Right out of the parking lot at the edge of town, we found ourselves in picturesque streets filled with delightful shops and eateries.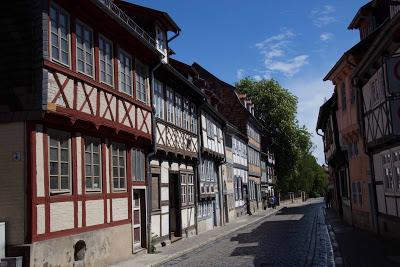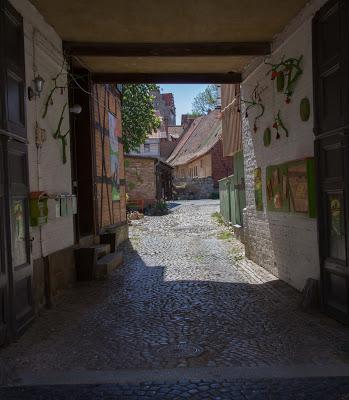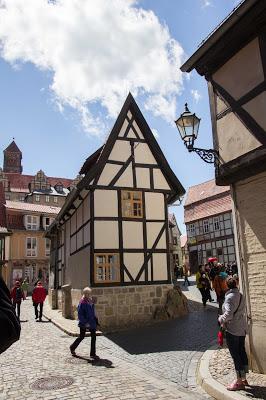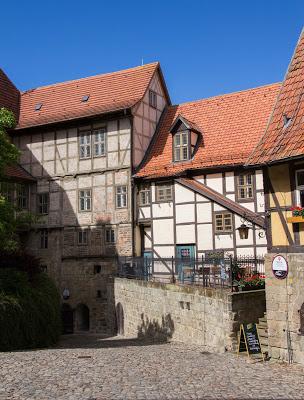 We made our way up to the castle and the Dom.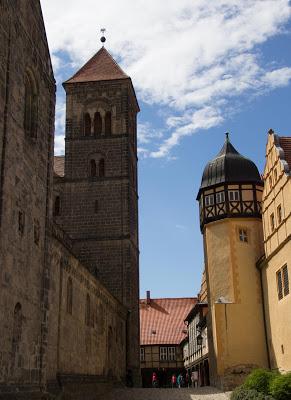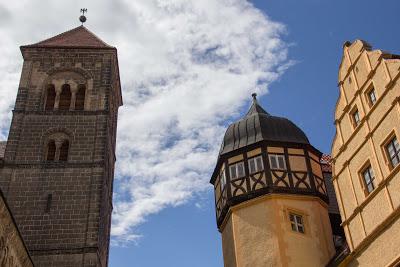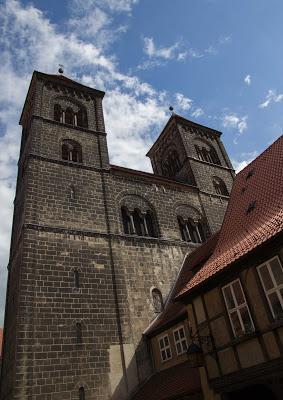 The Dom's romanesque interior was reminiscent of the Halberstadt Liebfrauenkirche [see posting from last week].