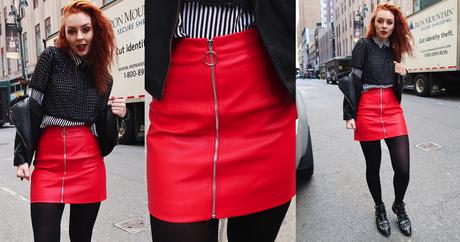 Hey Guys!Really wanted to share this cute look with you all....Read more to find out where this sassy lil' skirt is from!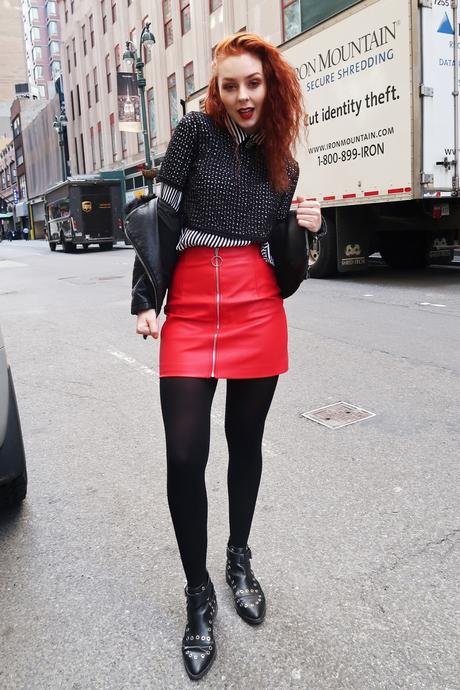 My absolute bargain and fave item of February was this amazing red faux leather skirtAnd guess what!... It was only $17.90 from Forever 21
Click here to shop the skirt
I don't have a lot of red in my closet as sometimes I feel it kinda clashes with my red hair.What do you guys think?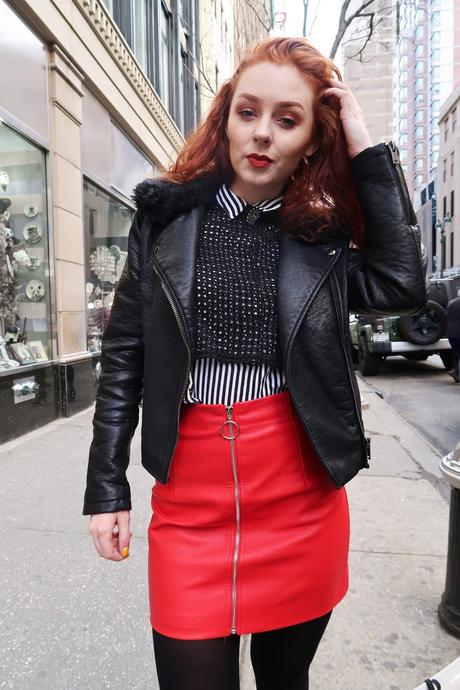 I wore with all black and white so it pops.
Jacket / Also Forever 21Shirt / H&MMesh Top / Topshop Boots / Miis These are all past season items.