One of the most unique natural sites in the Twin Cities is Quaking Bog, a 5-acre acid bog tucked into the wooded hills of Theodore Wirth Park on the western edge of Minneapolis. About 3700 years old, this rare and sensitive ecosystem is a true wilderness phenomenon... yet another example of the blend of nature and city in the Minneapolis-St. Paul area that helps create our distinctive sense of place.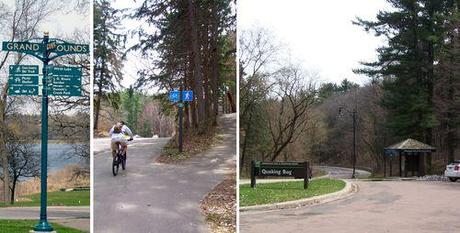 With 759 acres, Theodore Wirth Park is the largest park in the Minneapolis park system... nearly the size of New York City's Central Park. It contains a golf course, a lake with swimming beach, ponds, a wildflower garden sanctuary, winter cross country skiing, snowboarding, tubing... and miles of trails both for biking and hiking. It is part of the Grand Rounds National Scenic Byway.
The bog is set back off the main path, and at first just looks like marshland next to the homes in Tyrol Hills overlooking the site.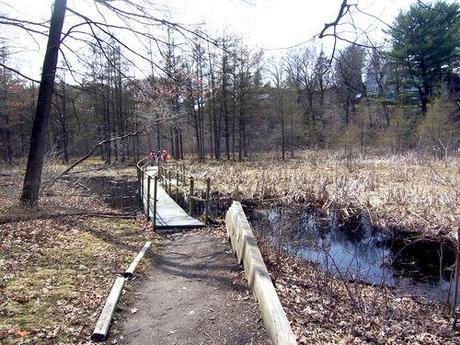 As you cross the bridge and step off on the other side, however, you realize this is something different and better understsand why City Pages awarded this site 'Best Nature in the City' in 2008.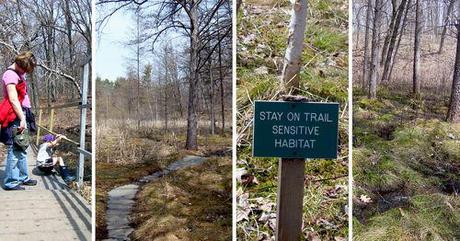 What looks a regular footpath is really a series of boardwalks floating from pier to pier on an island of Sphagnum moss anchored by tamarack trees. As you walk the boardwalks of Quaking Bog, you feel and see what looks like solid patches of grass around you move and the trail itself feels 'squishy' as it undulates under your passing weight.
It is a rare natural habitat and visiting is a unique experience. Imagine my surprise when I found one of my clients I hadn't seen in several years there with her son the day I stopped by! They don't live nearby, but had traveled over for an exploration... a great example of how people who live here take advantage of the many opportunities our cities have to offer.
The prestigious Tyrol Hills neighborhood of Golden Valley adjoins Theodore Wirth Park and some of its homes overlook the bog. With wooded hills, winding streets and spacious yards it feels like it could have been carved from the European region of Austria after which it is named. It is part of the award-winning Hopkins school district.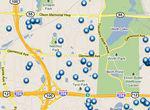 Click here to see homes currently for sale in the area near Quaking Bog in Theodore With Park in Minneapolis, MN.
(Please be patient while the link searches for the most current listings...pass your cursor over the dots on the map or scroll down for property information.)