Russia's President Vladimir Putin has offered US Senator John McCain to visit a session of the Valdai International Discussion Club which was set up by a major Moscow-based news agency as a floor giving experts from around the world an opportunity to debate on 'Russian issues'.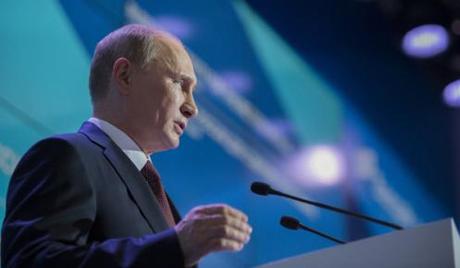 Pesident Vladimir Putin, RIA Novosti.
Putin believes that participation in a session might help McCain make up for his deficit of information about Russia.
Speaking at the Discussion Club, President Vladimir Putin admitted that the present government in Russia had its flaws and shortcomings, but then no government in any democratic country is perfect.
"Russia probably does deserve a better government. But does the United States have such a government? This is a big question," Putin said.
Read more at Voice of Russia radio.
Mendeleyev note: Of course Senator McCain already knows everything, about anything, just ask him. The offer is classy however and is an excellent response to McCain's letter to Russian citizens.