xoxo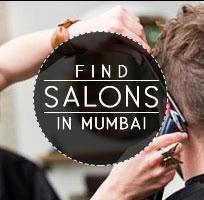 Do you often come across this?
You have been going to your regular salon for haircuts and one fine day you get to know your favorite stylist has left the salon for good. 

 You are new in town and badly need a haircut but not sure which parlour to visit. 

You are bored with your regular salon / usual hair do and want to experiment with a new haircut. But you not sure where to go. 

You have heard of a few salons but you not sure which one is good. 

Do you want to get to know which stylist is the best in that particular salon before you book an appointment?

Not sure about the rate card of that fancy salon. Want to know it before hand?

Which stylist in town is the best for the style you want?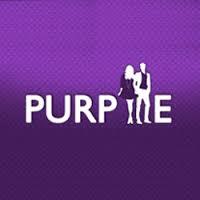 Well Purplle.com has started this new service for the benefit of we people who are on a hunt for a makeover all the time. How convenient it  is to do all our research and go for the kill. You can find a salon near you, find its rate card online, find the rating of the salon, find you is the best stylist at the salon, finds its essential details like address, phone number and map to get there. 
You can even get a discount on their services. 
I shifted to Mumbai in 2010 and till date have not found the right stylist for me. I am certainly trying this service. Its awesome! As of now this services is for salon in Mumbai only. Soon they plan to add more cities. So since I am in Mumbai I as well use the services to the T :) 
What Purplle.com has to say about their new service Salon Finder:
The Salon Finder is a new initiative by 

Purplle

.com. Besides selling beauty and groomingproducts, 

Purplle

.com will now also provide information about beauty and grooming services and beauty service providers.
The salon finder accessible at www.

purplle

.com/fidner is a place to discover salons, spas and wellness centers. The unique feature about 

Purplle

.com's listing is that it has rate-cards uploaded on the website. There are close to 1000 venues, in Mumbai, with rate-cards listed on www.

purplle

.com/finder.
Users can search venues either by location or by services offered. Every venue-page has essential details such as: a rate-card with list of services offered alongside prices, verified phone numbers, map location and complete address, timing of operations etc.
One can also buy discount and gift vouchers of salons from 

Purplle

.com/finder. Discount vouchers of a few salons in Bandra West, Lokhandwala and Kemps Corner are currently active and more vouchers will soon be added. Please keep checking the website regularly to see which other locations have vouchers running.
Highlights of these services:
Listed over 1000 salons in town. 
Ratings of each salon. 
Rate cards of the salons
Search for salon as per location 
Search for salon as per services
Maps to get to the salon
Salon details like phone numbers, address, timings
Purplle.com offers discount vouchers for a select few salons. 
So all this while it was about smart shopper for commodities , now its a level up and we have smart shoppers for services too :) 
How cool is that!! You think you will find this service useful? 
Disclaimer:
I am not paid for writing this post. It's in the benefit of my readers that I am writing this post.