Hola! 
  Finally, I get to post a look about my latest DIY project (the cross spiky booties).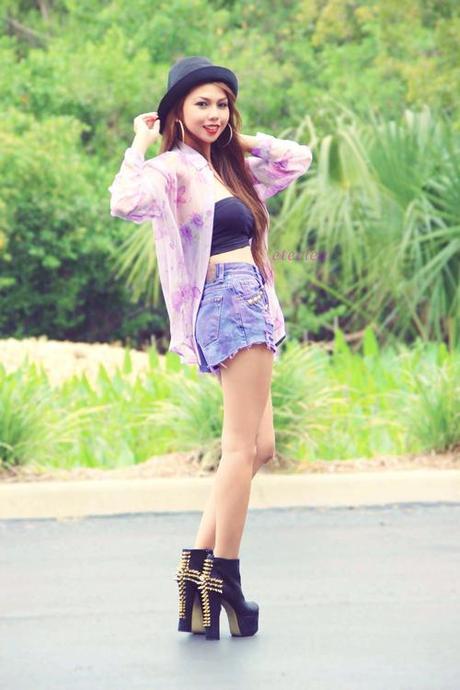 I wore a floral chiffon over-sized blouse that I thrifted for $2.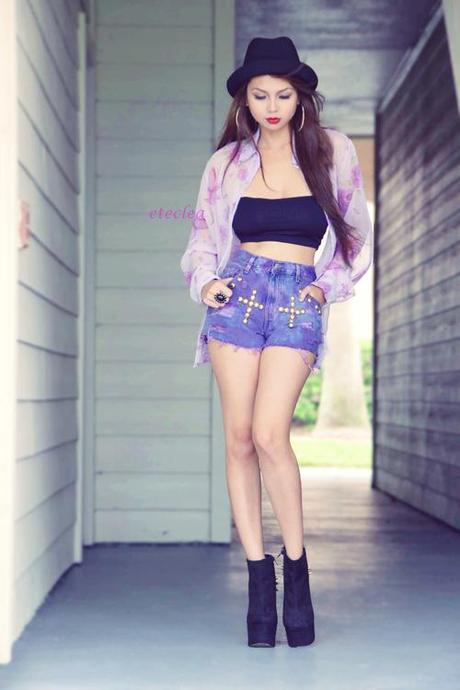 Paired with MY DIY High Waist (bleached + Colored Lavender + cross studs) vintage shorts.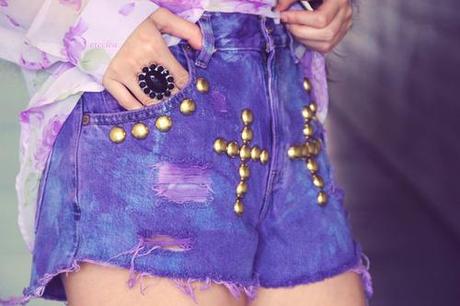 I have been wanting to pull out my customized shorts for a while now, I have finished 12 customized shorts 4 months ago but never really got the chance to wear them out, so I figured it's about time to rock these pieces and start it out with the lavender shorts I have.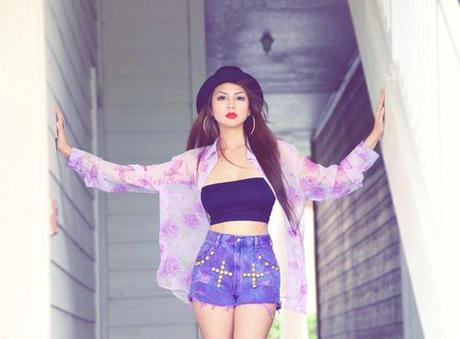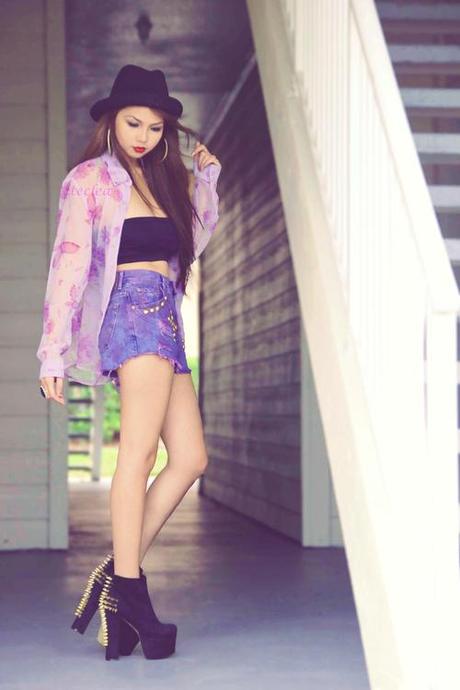 My earrings are from Mango (handed down to me).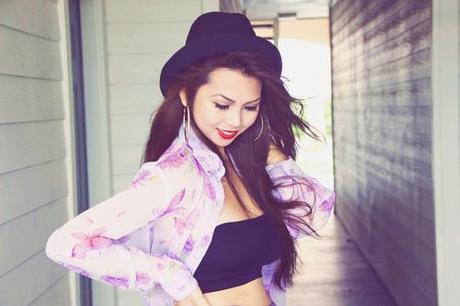 Shoes are from ZigiNY, customized Spiky Cross by yours truly.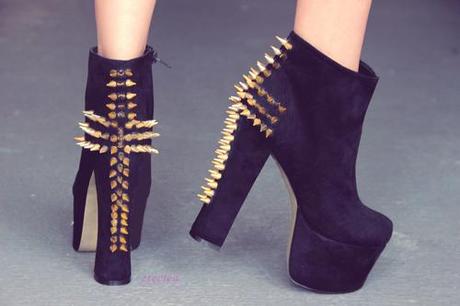 That's all for now guys, next post will be a DIY and an outfit that goes with it :)
xoxo,
Eteclea-Sai