I first tried
Puritan and Co
shortly after they opened a few years ago and was very impressed. I've been back a few times recently and both experiences were just as good, if not better! I was excited to see one of my favorite orange wines on the menu - Massa Vecchia. I haven't seen in stores for a few years now, so naturally the fiance and I ordered a bottle both times.

   At our most recent visit we started with two appetizers to share, the hamachi Crudo with spicy peppers and grapefruit and the swordfish pastrami with whole grain mustard and pickled veggies. Both were delicious, but I absolutely loved the swordfish pastrami. Each bite melted in your mouth, and the whole grain mustard went with it perfectly.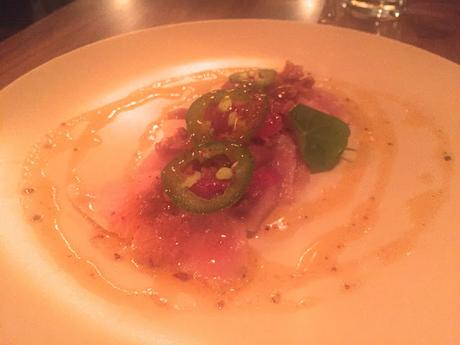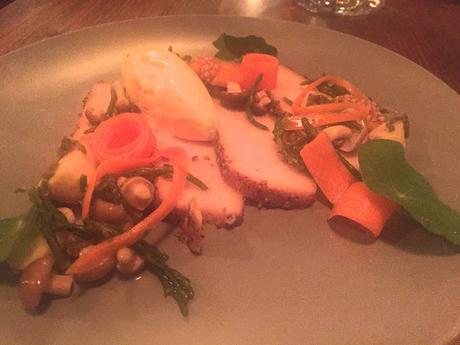 I ordered the pan-seared monkfish with black rice, winter citrus, endive, and tarragon as my main course. The fish was tender and flaky, and full of rich flavor.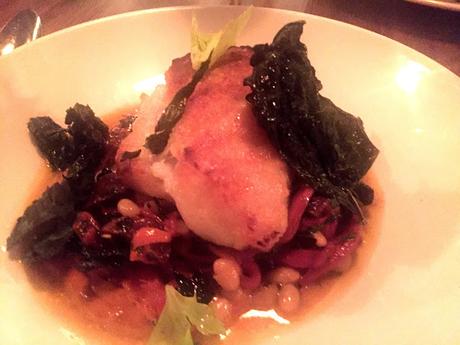 Puritan and Co has become on of my favorites this year, for their food and wine list. They are also extremely accommodating of food allergies - even baking gluten free bread to order!