Hi everyone!!
Today, I have a mani with a lovely purple and gold shimmer from Pure Ice called Purple Reign.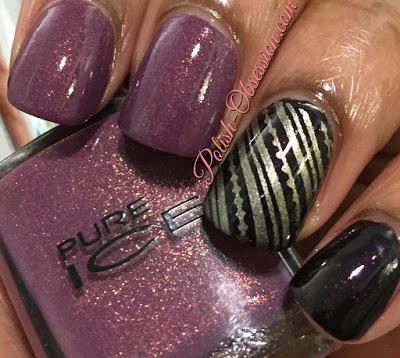 I paired Purple Reign with Sally Hansen Uptempo Plum on ring and pinky fingers.  It's dark purple, almost black packed with shimmer.  Unfortunately, the shimmer didn't translate much on the nail.  On my ring finger, I stamped an image from the XY18 plate in gold.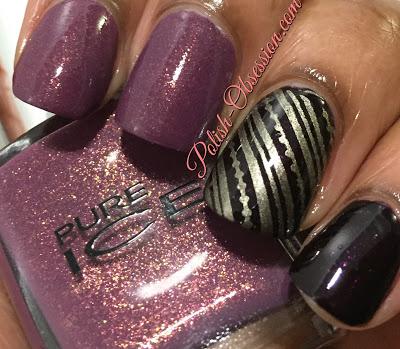 Artificial Light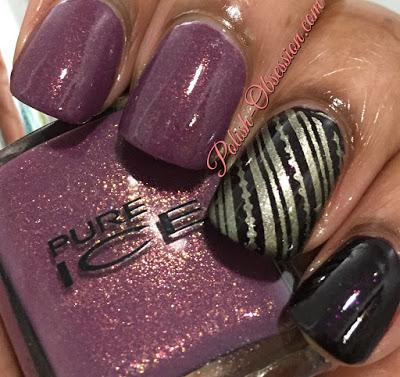 Artificial Light
You can slightly see the shimmer in Uptempo Plum on my pinky in the last picture.
I thought this was a fun and unique pairing.  What do you guys think?  Do you like Purple Reign as much as I do?