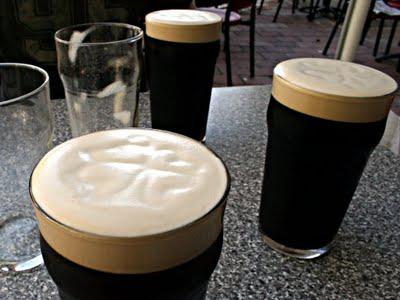 Most young golfers such as Rory and Rickie sip those colourful isotonic sports drinks.

But as Darren Clarke's Open win proves 'good things come to those who wait'.

With his favourite tipple a pint or two of the 'black stuff'.
I'm sure ISM is on the case, but if he's not already sponsored by Guinness, he soon will be.
----------------------------------------------------