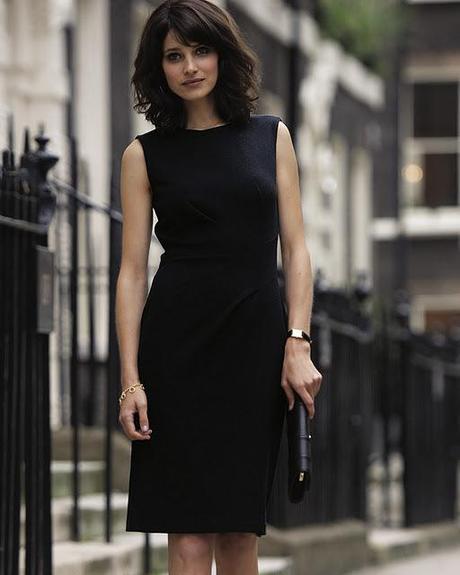 Is there anything better than having a LBD in your life? I think not. It's an essential part of any lady's wardrobe. No matter what your age, a LBD looks wonderful. The color will always flatter and there is an array of styles to suit all. Furthermore, it is a fabulous item that can be easily transformed from day to evening wear, with the addition of a few accessories.This 'Heavy Jersey Shift Dress' from 'Pure Collection' is a complete winner. Sophistication is key when it comes to a LBD. This shift dress comes just above the knee, so you'll be able to have your gorgeous pins on show. The beauty of this item is the slight gathering along the side of the waist. Whilst it adds detail to the dress it gives the appearance of pinching in your waist to give you that enviable 'hour-glass figure'.Not to mention the fact that the fabric is a mix of Viscose, Elastane and Nylon, making it a completely durable and comfortable piece to wear throughout your day.
Here are my top choices from 'Pure Collection' that can be used to doll up this gorgeous number or to transform your day dress into a glamorous piece of evening wear.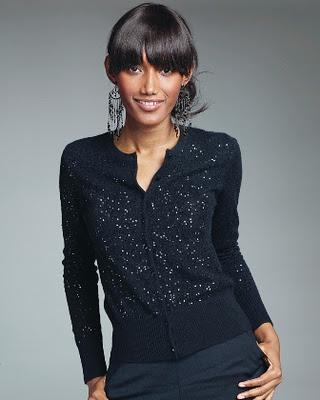 '
 'CASHMERE SEQUIN CARDIGAN'
Christmas is fast approaching and there is nothing better than having a bit of sparkle to add to the wardrobe. This cardigan is just perfect and is sure to be one you get out winter after winter. Pop over the dress to go from work to the office Christmas party, the look is transformed in an instant. But don't just keep this cardigan as an item to wear with the dress. For a more casual look it'll be amazing with a pair of dark skinny jeans.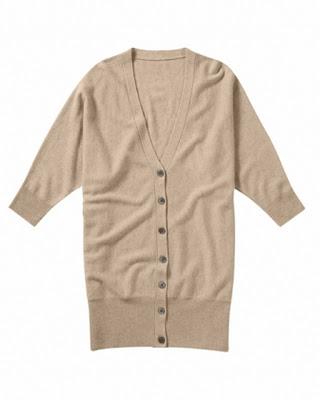 'CASHMERE OVERSIZED BATWING CARDIGAN'
There is nothing more luxurious to have on you in the winter then cashmere. Of course it is a complete investment piece, but you'll never regret that buy. I absolutely LOVE this cardigan. It's 100% cashmere and to be honest just a great addition to your wardrobe. For these autumnal days it's going to be a great alternative to wearing a full winter coat, especially when the sun is out. Pop over the dress, un-buttoned for a daytime look.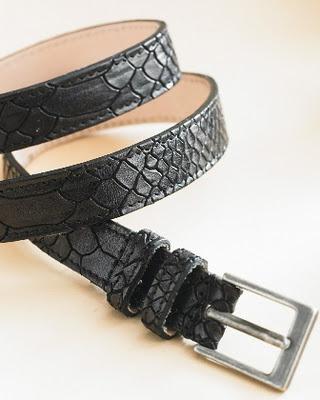 'MOCK REPTILE LEATHER BELT'
Even though this dress has got the pleated detail along the waist line, you can accentuate your waist even more by adding a skinny belt. I've chosen this reptile effect, which will give a nice finish to the dress. Nothing too outlandish but it will work a miracle. Pop the belt along the waist or you could also put it over the cardigan above. This would help both items to come together to create a cleaner line.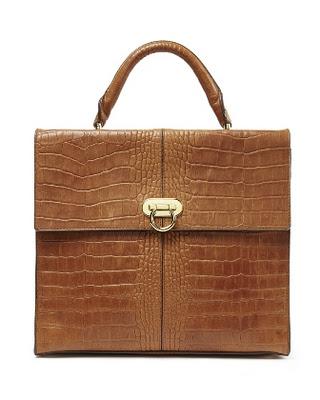 'MOCK CROC BAG'
This leather bag is a gorgeous statement number. 'Grab bags' have made a huge comeback this autumn/winter and the 'mock croc' effect is bang on trend. The tan color makes it incredibly versatile and is a great  tone to have against the black shift. Because of its size, it's also a great bag to go from the Office straight out to either dinner/cocktails with the girls!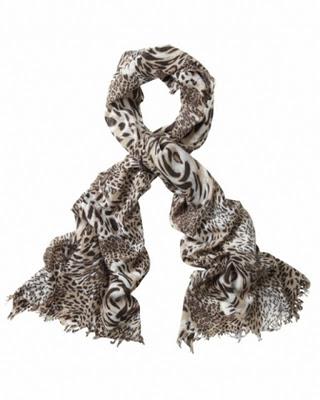 'ULTRAFINE PRINTED SOLE'
Winters coming and that means pile on the accessories. I'm a big lover of scarves. They're a fabulous layering item and can always just add that little extra to any outfit. This beautiful print caught my eye straight away. It's almost a leopard/tiger print merged into one that really will bring a bit of life into a black dress. There are many ways you can tie a scarf. However, I would personally opt for it to be draped around the neck loosely in a no-fuss sort of way.
To view the full autumn/winter 'Pure Collection' range, click here.


This post was written in partnership with 'Pure Collection'.