Puppeteers, CG meet to create 'Real Steel' robots | Crave - CNET: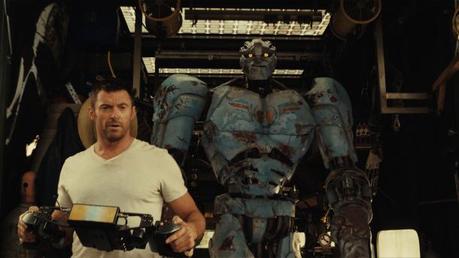 "... director Shawn Levy decided to build huge, gadget-rich "puppet" versions of the boxing robots from the new Hugh Jackman action movie "Real Steel." ... working "real life" versions of the creatures via animatronics to interact with Jackson and the other actors on-set.
Legacy Effects built 24 robot puppets in total, including versions of the main "stars" Atom, Noisy Boy, and Ambush. According to Legacy's statistics, each puppet contained more than 350 individual machine parts, making for a final creation that weighed more than 250 pounds. Each limb joint could be adjusted to let operators take control of the bots with puppet articulation rods.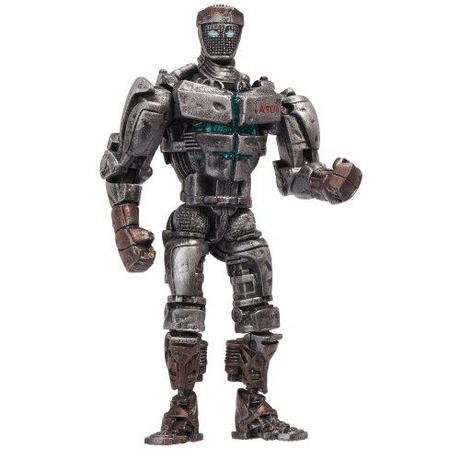 Atom V1 - Real Steel Figure, Wave 1
Atom's signature move: the Double-uppercut
Full-articulating collectable action figures with great details and coloring