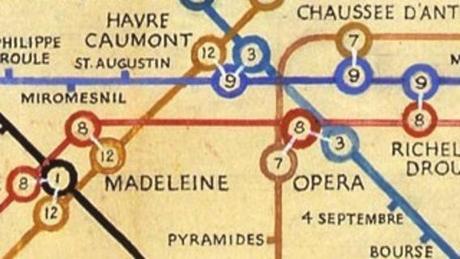 Beck's Tube map was voted the second-most iconic example of British design in 2006. Introduced in 1931, Beck's Tube map of London revolutionised the design of urban transport mapping by sacrificing geographic accuracy for diagrammatical simplicity. His colour-coded Paris Tube map, all straight lines and fixed distances between stops, owed more to electric circuit boards than to the London street map.
When Harry Met Paris: Beck's Métro Map | Strange Maps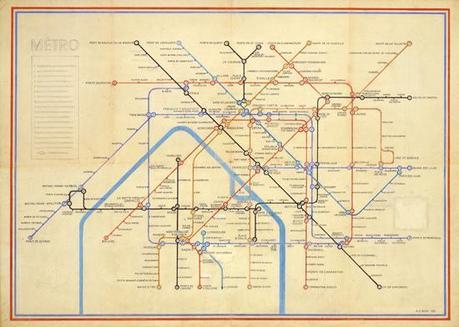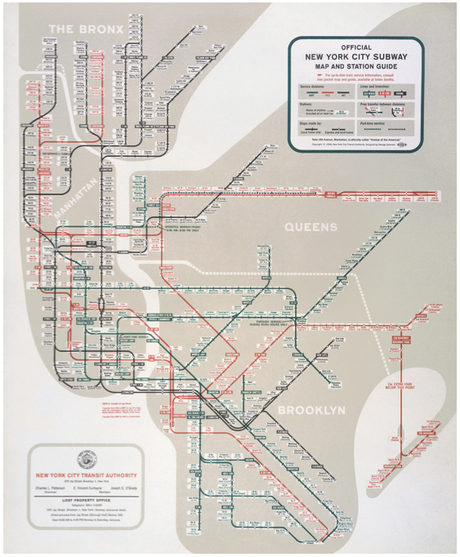 New York City Street and Subway Maps
View the series of five Historic New York City Subway Maps (and subway tokens) from 1925 to the present day. Learn about current travel information about subway fare "Metrocards" and destinations traveling to Manhattan.