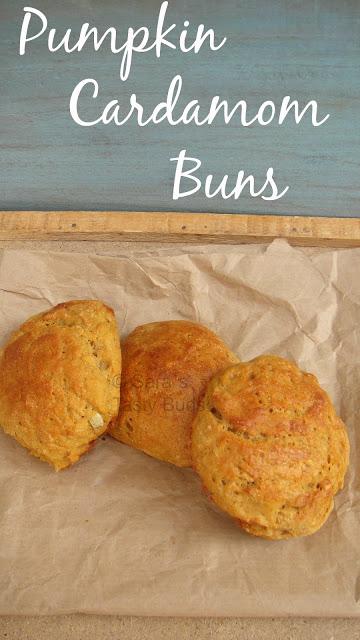 ½ cup of homemade pumpkin puree
2 tbs of Instant dry yeast
Dry roast the cardamom with the skin and grind into fine powder with a spoon of white sugar. ( This is what my mom does to powder cardamom )
In a large bowl , mix together flour , yeast , salt , brown sugar and cardamom powder.
Add in warm milk little by little and mix well. Adjust the milk quantity to get the bread dough consistency.
Add in the butter and knead again for five to ten minutes.
Place the dough in an oiled bowl and cover with the kitchen towel. Let the dough rest and double in volume, say for around 2 hour.
Punch out the raised dough and divide into equal parts , shape into round balls and place on the baking tray.
Allow the shaped buns for second rise before baking for 30 minutes.
Brush each bun with milk and sugar mixture before baking .
Bake the buns in the preheated oven for 20 - 25 minutes @200*C.
Let the buns cool before serving.
Pumpkin Cardamom buns are ready to be served with a hot cup of tea.