Another Foodie Extravaganza Party is here . This time for this May 2020 it is International Pickles week party. International Pickles week is on the third week of May. We has to make our favorite recipe of pickle or recipe using pickles etc. Lacto - fermented or quick pickled . Our host is Camila of Culinary Adventures with Camila .
Pickles has been a favourite in every cuisine . Pickles are a means of preserving the vegetables for the colder seasons when the fresh vegetables can't be sourced . Mostly pickles are made during summer season in India. There are many varities of pickles made in India. I choose to make this quick raw papaya pickle.
We have a papaya tree in our garden . We used to enjoy ripe papaya and I wanted to make a pickle with raw papaya.
As this raw papaya pickle is quick pickle , it can be relished once it is made.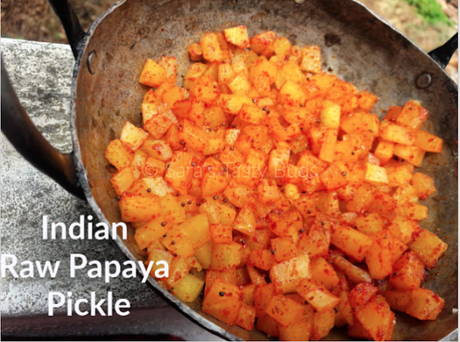 Requirements :
1 cup chopped Raw Papaya
Half tsp Red chilli powder
Salt to taste
Quater tsp Mustard seeds
2tbs Sesame oil
Half Lemon
Half tsp Fenugreek
Half tsp Mustard seeds
Dry roast fenugreek and mustard seeds till the aroma comes , take care not to burn.
Grind the roasted fenugreek and mustard seeds to a fine powder.
Heat a tablespoon of sesame oil in a pan , add the mustard seeds and let it splutter.
Method : Add the chopped papaya pieces and saute for ten minutes.
Add the chilli powder , salt and grounded fenugreek - mustard powder , mix well.
Take off flame and let it cool.
Add the lemon juice and remaining sesame oil , mix well.
Indian Raw papaya pickle is ready to eat.
Serve with curd rice , lemon rice , roti or paratha.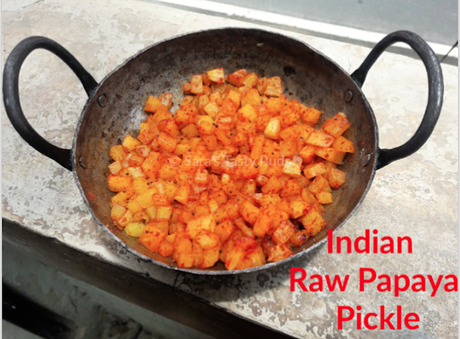 Notes :
Peel the skin of the papaya and wash it before chopping it into small pieces.
Increase or decrease the chilli powder according to the spice level .
Tamarind paste can be used instead of lemon juice.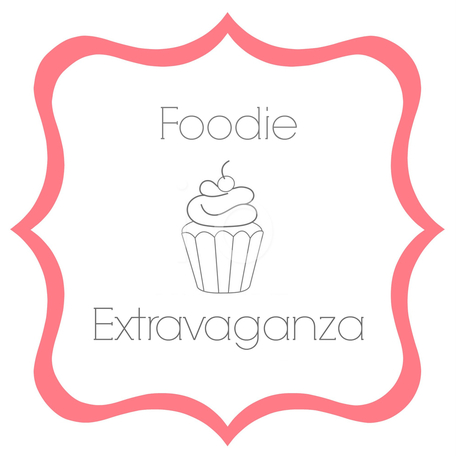 Foodie Extravaganza is where we celebrate obscure food holidays or cook and
bake together with the same ingredient or theme each month.
Posting day for #FoodieExtravaganza is always the first Wednesday of each month. Facebook page for delicious tid-bits check out our
If you are a blogger and would like to join our group and blog along with us, come join our
Foodie Extravaganza. We would love to have you! If you're a spectator looking Foodie Extravaganza Pinterest Board!
This month Camilla of Culinary Adventures with Camilla is hosting this month's #FoodieExtravaganza.
She wrote: "International Pickles Week is the third week in May. Let's share your favorite recipes for
making pickles, using pickles, etc. Lacto-fermented. Quick-pickled. It's all fair game!
" Here's the list of our pickled creations...