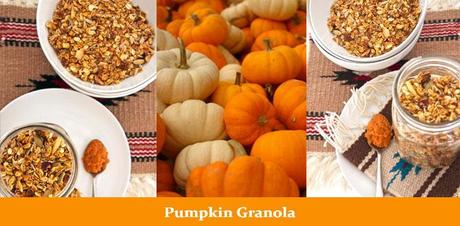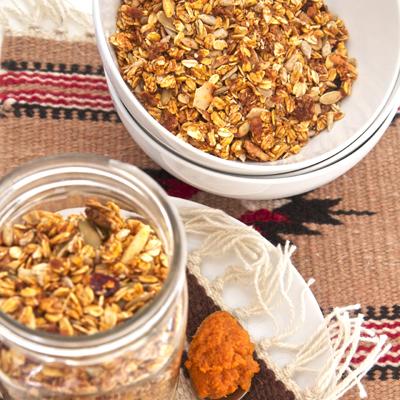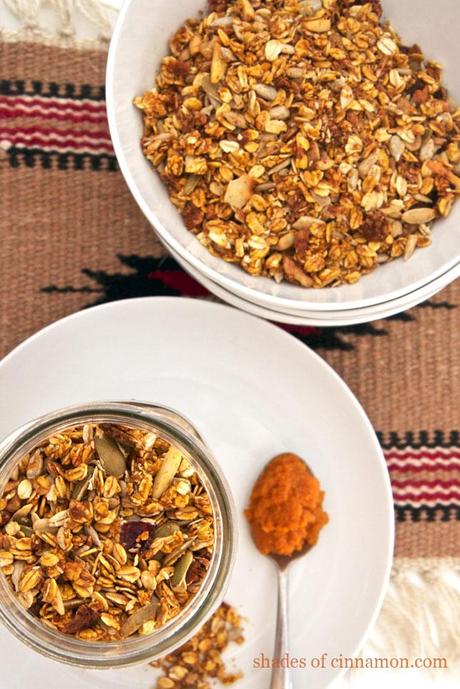 I am in the USA for 5 weeks, and am fully into the swing of pumpkins for Fall.  I know nothing about pumpkin patches, hayrides, crazy stores full of Halloween delights, and pumpkin festivals, but it looks like a whole lot of fun.  With a brand new baby in the house, we probably wont be out and about in the pumpkin patches, but what we can do is cook up some amazing pumpkin recipes.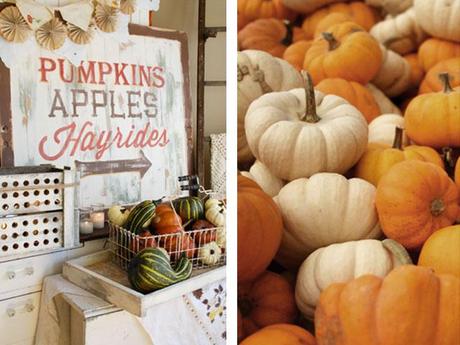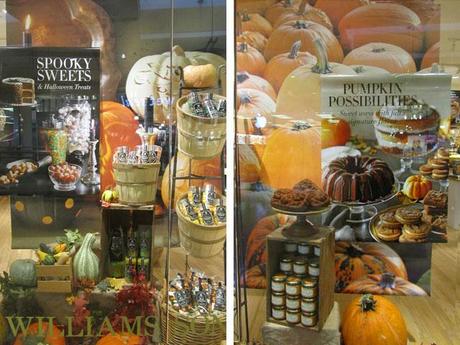 Williams Sonoma windows Fall 2013
This is a great pumpkin granola which is quick and easy to make and so much healthier than store bought ones, so give it a try.  In South Africa we dont get pumpkin puree in tins, so if you do not have access to it where you live, you can make your own.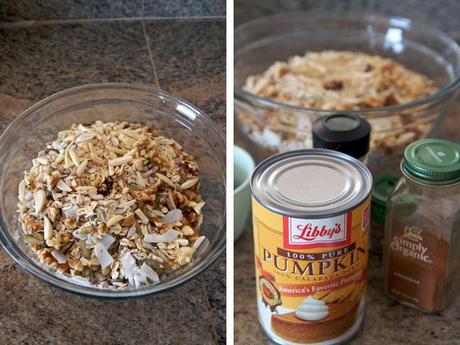 PUMPKIN PUREE -Roast pumpkin pieces with the skin on, at 150°C/300°F.  Do not use any oil.  Cook until the pumpkin is soft – peel the skin off , and add the pumpkin to the blender and puree until soft.  If the puree is too dry, add a little water.
This granola is spiced with cinnamon, nutmeg and ground ginger, and sweetened with the pumpkin puree, and maple syrup or agave syrup. Healthy rolled oats, coconut, seeds, nuts and dried fruit make this a nutritious, and healthy breakfast.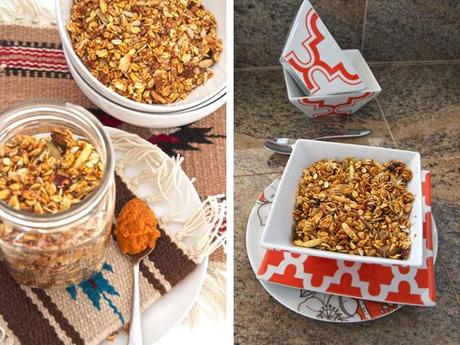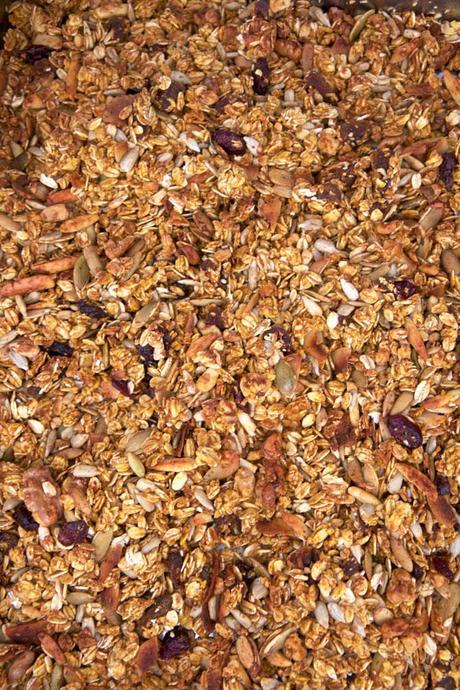 Pumpkin and Spice Granola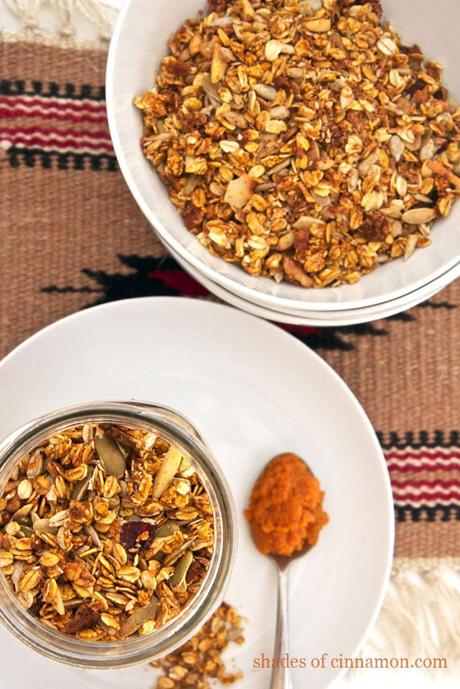 Author: Kel&
[email protected]
Recipe type:
breakfast, gluten-free
Serves:
10
Prep time:
20 mins
Cook time:
30 mins
Total time:
50 mins
Print
  Ingredients
4 cups rolled oats (if you want gluten free be sure to check the package labels)
1 cup mixed sunflower, pumpkin, and sesame seeds
½ cup cranberries and chopped apricots (or dried fruit of your choice
½ cup flaked coconut
½ cup mixed nuts – I used pecans and almonds
1 teaspoon salt
2 teaspoon cinnamon
1 teaspoon nutmeg
1 teaspoon ground ginger
½ cup maple syrup or agave syrup (or honey)
1 cup fresh pumpkin puree ( or canned )
Instructions
FOR THE PUMPKIN PUREE
If using fresh pumpkin puree, slice the pumpkin into pieces, leaving the skin on.
Roast in the oven at 180ºC/350ºF – do not use any oil.
Peel the skin off the pumpkin and place the pulp in a blender and puree.
If it is slightly dry, add a small amount of water.
FOR THE GRANOLA
Preheat oven to 150ºC/300ºF.
Spray 2 large baking trays with Coconut Oil or Spray and Cook
Mix all the dry ingredients together.
In another bowl mix the pumpkin puree, syrup and spices.
Combine the wet and dry ingredients and allow to stand for 10 minutes before putting in the oven.
Bake for 30 minutes , turning every 10 minutes.
3.2.2124