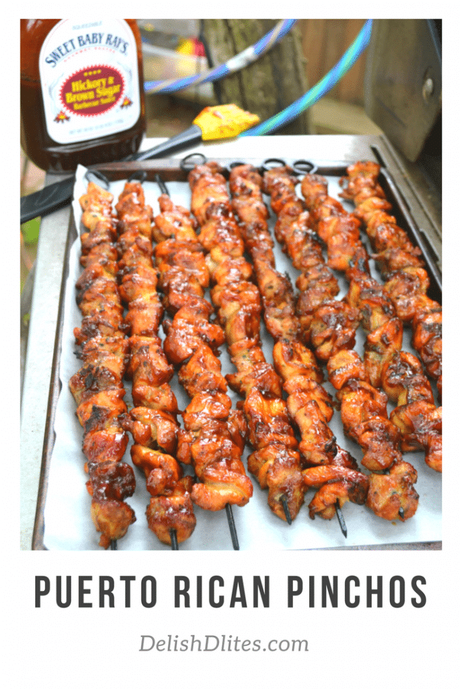 Pinchos, Spanish for "spikes," are a Puerto Rican "fast food" staple. You'll find them all over the island, sold by vendors who set up makeshift stands on the side of the road. They're one of the first things I grab when I visit the island, they're such a taste of home and my childhood!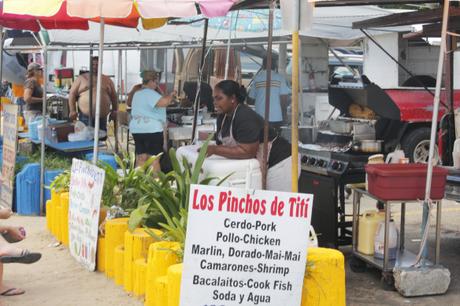 Delish, simple, handheld and versatile, pinchos are usually made with pork or chicken. They are usually topped with a small piece of toast or fried plantain. Nothing beats a pincho hot off the grill, and now you can have these at home! By taking some common ingredients and adding some Puerto Rican spices, you can turn regular old kabobs into delish Puerto Rican pinchos!

4 pounds boneless, skinless chicken thighs
1 tablespoon Adobo seasoning
2 packets Sazon with annatto seasoning
2 teaspoons dried oregano
1 tablespoon olive oil
1/3 cup barbecue sauce
Metal or bamboo skewers

Cut the chicken thighs into 1 inch cubes and place them into a gallon-sized zip-top bag.
Season the chicken with the adobo, Sazon, oregano and olive oil.
Seal the bag and refrigerate the chicken for at least 1 hour, but preferably overnight.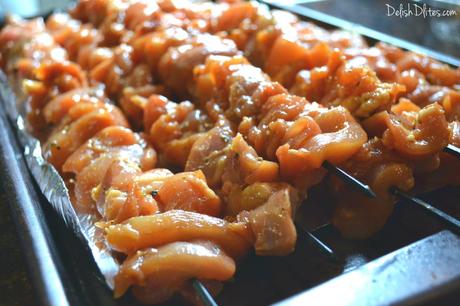 Thread the chicken onto the skewers, making sure that the chicken is packed snuggly, but not too tightly. This will ensure that the chicken cooks evenly.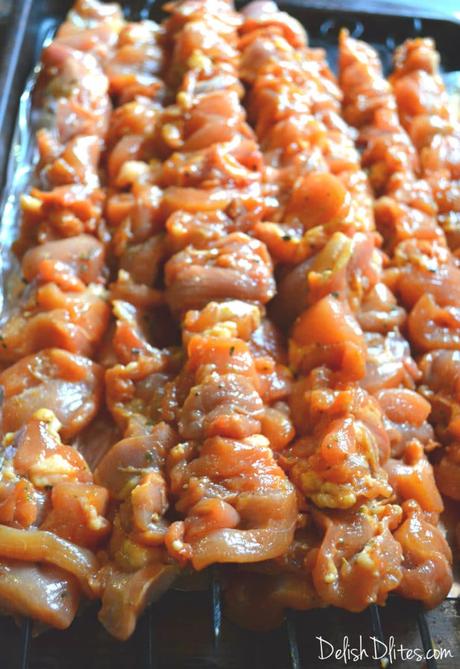 Heat your grill to medium heat, and lay the pinchos in a single layer along the grates.
Grill the pinchos for 10-15 minutes, until the chicken is golden and thoroughly cooked.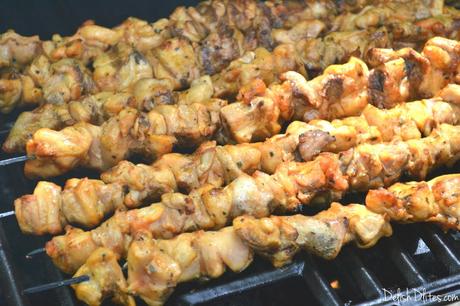 When the pinchos are cooked, slather them with your favorite BBQ sauce.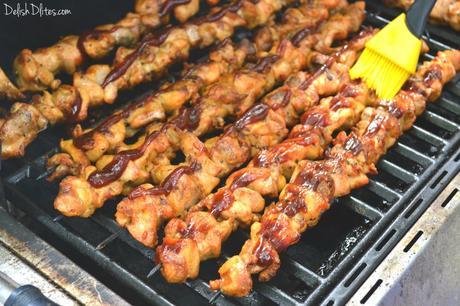 My Yorkie London was having a ball watching me at the grill. This little guy right here couldn't resist the aromas wafting through the air.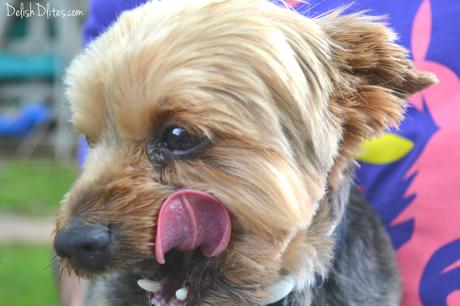 Serve these delish pinchos with some crusty bread slices, or some fried plantains.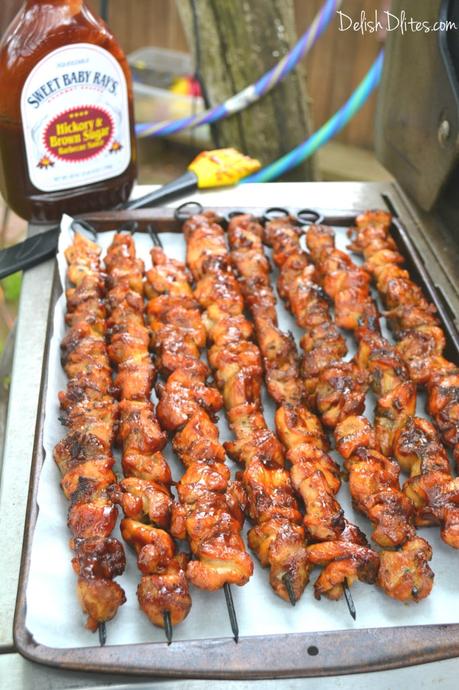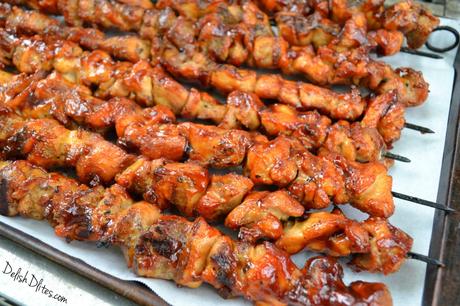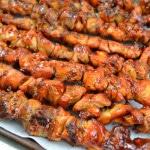 Puerto Rican Pinchos (Kabobs)