Loaded with tender chicken breast and lots of Latin spices, these mouth-watering Puerto Rican style chicken empanadas are crispy on the outside, juicy on the inside and absolutely packed with flavor!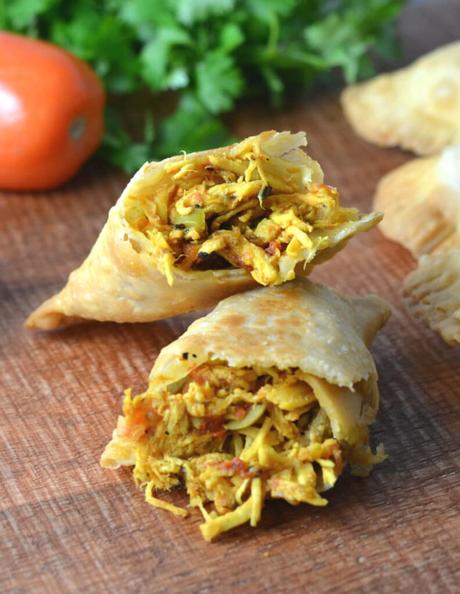 Whenever I visit Puerto Rico, I make sure to eat all kinds of empanadas...or I should say empanadillas. Puerto Ricans call these delicious pockets of pure happiness empanadillas, because empanadas refer to a completely different dish. Some of my favorite fillings are carne ( ground beef), cangrejo ( crab), and chapin ( local fish). Chicken empanadas were never really my go-to pick.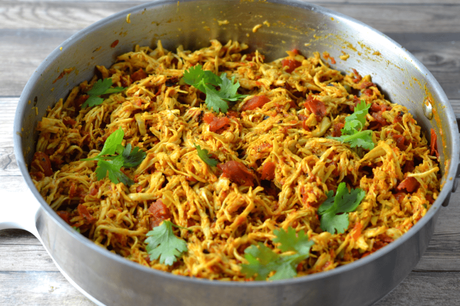 I've always left chicken as a last resort, because a lot of chicken fillings I've tried have been...somewhat bland. And it's a damn shame, because chicken empanadas can be amazing, if you do it right! Chicken is a blank canvas, and as such, it needs lots of flavor to be the star of an empanadilla. The chicken is definitely the star of this chicken empanada recipe. My empanadillas de pollo are definitely not bland, and absolutely packed with lots of Puerto Rican flavor!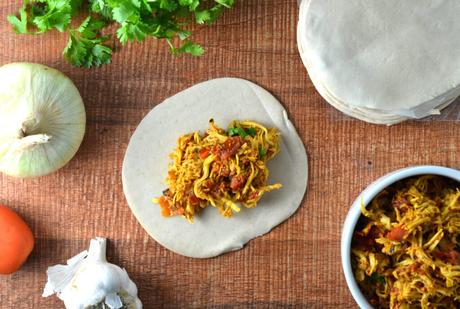 There are a few key ingredients to make your chicken empanadas sing! The first, and most important, is sofrito. Without it, these just won't have that Puerto Rican flair that makes them so freakin' good! The next is Sazon, an all purpose Latin spice mix that's an essential pantry staple in any Latin kitchen. Whether you use a store-bought brand or make your own, this ingredient gives the filling a beautifully appetizing golden color.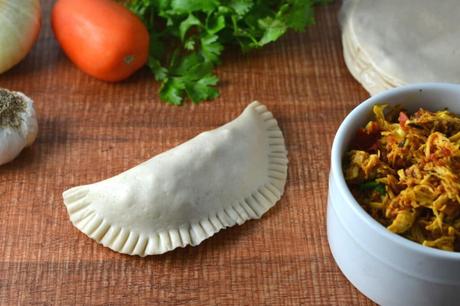 These chicken empanadas freeze wonderfully, so I like assembling a bunch of them, wrapping them individually in wax paper and freezing them in food storage bags. They're perfect after school/work snacks, or delicious appetizers to serve to last minute guests!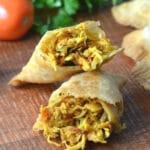 Puerto Rican Chicken Empanadas (Empanadillas De Pollo)