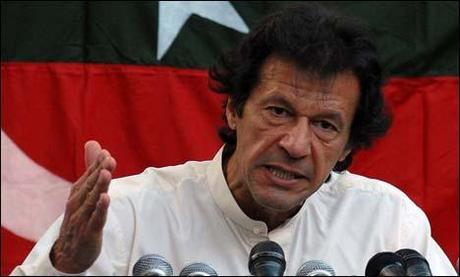 Pakistan Tehreek-e-Insaf (PTI) on Tuesday issued party's environmental policy, claiming it will bring 'green revolution' to put the country on track of prosperity.
Issuing the environmental policy, PTI said after coming into government, it will take the revolutionary steps to boost agriculture. The party promised that all water-related problems will be resolved and the increasing population in cities and pollution will be controlled.
PTI said environment is one of the serious issues of Pakistan but it hasn't been included in the manifestos of other political parties.
Chairman PTI Imran Khan said that nature has richened Pakistan with myriad resources but the rulers haven't done anything except looting the wealth of country.
Imran Khan vowed that his party will lay the foundation of a prosperous Pakistan after coming into the government.