10/24/2011 – by Tiffany Ford
The global economic landscape is changing drastically. European leaders are scrambling to keep Greece from defaulting, and countries that lead in top credit-ratings are losing their status. Welcome to a new era of uncertainty, with no end in sight.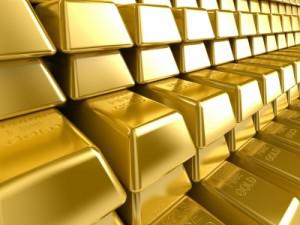 Gold Bars
It only takes an unforeseen tragic disaster to change the lives of many, and generate a larger economic crisis. After the tragic events that devastated Japan, investors purchased physical gold to act as a hedge against any upcoming economic ramifications or inflation. The same occurred in 2007, with the financial crisis that started on Wall Street, and affected the entire global economy.
Physical gold is considered a "safe haven" asset, and allows investors the opportunity to protect their wealth in a volatile market. In fact, precious metals are recession-proof investments and have historically proven to be an insurance policy against fluctuation in the capital markets. For centuries, the only form of currency to withstand all others is physical gold and silver.
Since 2007, the nominal gold price has risen substantially, from hovering around $650 per ounce, to the field of the $1650s per ounce today. Some precious metals experts expect gold to hit $2000 by 2012.
Silver, is a great way to get started if you are a new investor. Much cheaper than gold, but has more industrial usages, Silver is a sure bet to increasing your wealth in the future. Currently, around $31 per ounce, up from as low as $28 per ounce. Some precious metals experts expect silver to hit $45 by the end of the year.
All investors need to have protection from global uncertainties, by having at least 20% of their investment portfolio in physical gold and silver. Now, is the best time to do so, with gold and silver off of their all-time highs.
If you are thinking about your protecting your future, precious metals are the best assets to have for long-term investments. As the consumer price index (CPI) rises, which is inevitable, so does gold prices. We just need to look at the historical prices of gold to see that there is a lot more room to grow.
For more information contact: Tiffany Ford, tford@fordglobalgroup.com